Iran
Iran Increasing Number of Its Military Advisers in Syria: Abdollahian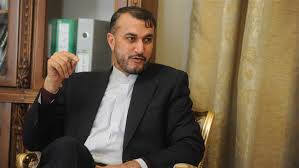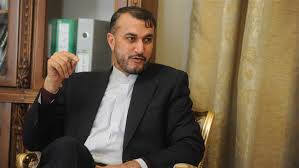 Iran has no special units in Syria apart from military advisers who consult the Syrian army on anti-terrorism fight, Iranian Deputy Foreign Minister Hussein Amir-Abdollahian told Sputnik.
"We don't have any militants and special units on the Syrian territory. We used to send military advisers from the Revolutionary Guards Corps there, upon the Syrian government's request, those are our military advisers, our specialists who are experts in fight against terrorism," Amir-Abdollahian said, noting that some of them died in the areas of hostilities.
"Those who are fighting in Syria are the Syrian army and some volunteers, militia, Syrians who fight terrorism on the territory of the country," he said.
Moreover, the country has started increasing the number of military advisers it sends to Syria amid stepped-up Syrian army operations.
"In accordance with the increased Syrian army operations with Russian support, Iran has begun to increase the amount of military advisers and experts it sends to Syria," Amir-Abdollahian said.
The Iranian advisers are set to remain in Syria until the Syrian government requests their departure and until the terrorist threat has been eliminated in Syria, he emphasized, adding that Iran began to substantially increase its group of advisers in Syria when Russia had launched its airstrikes against terrorist targets in September.
In October, less than a month after Russia began its counter-terrorist aerial campaign in Syria at the request of the Syrian government, Amir-Abdollahian said that Iran was boosting the number of its military advisers in Syria in an effort to fight terrorism. The deputy minister also rejected claims that there was an Iranian ground force in Syria.