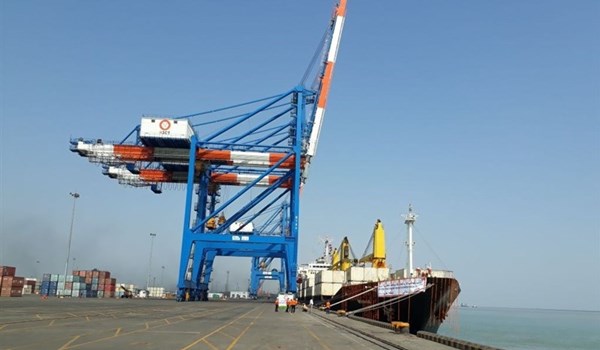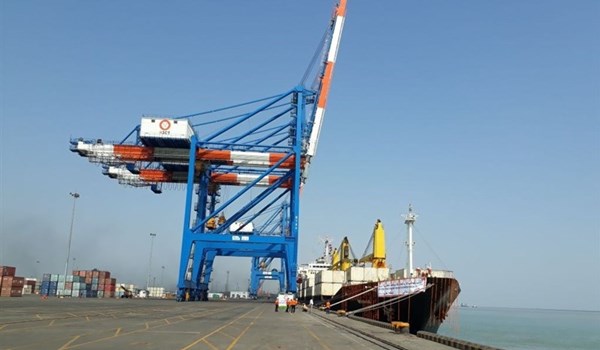 Managing Director of Ports and Maritime Organization of Iran Mohammad Rastad, in a Tuesday meeting with Indian Ambassador to Tehran Saurabh Kumar, urged New Delhi to speed up operations to increase the number of companies in Chabahar port.
Rastad said that Iran has been complying with all its commitments stipulated in the agreement on developing the port of Chabahar.
He expressed hope that with the continuation of the project by Indian operators, the appropriate conditions will be provided for receiving shipping companies in Chabahar Port.
Rastad pointed to successful holding of the first meeting of Chabahar Agreement Follow-Up Committee, and the official start-up of Indian IPGL Company, as the Operator of Chabahar Port.
"One of the goals of the Indian company is to improve marketing, product acquisition, and cargo traffic in Chabahar Port," he added.
Referring to the international conference of Chabahar Day, scheduled to be held on February 26 with the participation of all relevant groups active in the port, Rastad described the conference as an important event ahead.
In a related front on last Tuesday, representatives from Iran, India, and Afghanistan signed a memorandum of understanding (MoU) in Chabahar where they had convened to hold the first follow-up committee on trilateral agreement of the city's oceanic port.
In a related front, Earlier on October 12, Senior Iranian and Indian trade officials held a meeting in New Delhi to review ways to bolster bilateral relations, specially development of Chabahar port.
During the meeting in the Indian capital, Iranian Road and Urban Development Minister Mohammad Rastad and senior officials from India's Ministry of Shipping and Ports Association explored avenues for bolstering and reinvigorating mutual cooperation, in particular the development of Chabahar port.
During the meeting, the two sides discussed the development of Chabahar Port as well as the time and conditions of implementing the main contract.
The Indian company, IPGL, has been tasked with administering and running the terminal of the first phase of 'Beheshti harbor' at Chabahar port as a mere operator.
Supplying the equipment for development of the port by the Indian company was also on the meeting's agenda.
During his two-day stay, Rastad visited Jawaharlal Nehru Port (JNPT Port), a strategic Indian trade hub, and conferred with related officials on boosting ties between the JNPT Port and Chabahar Port.
Chabahar is the closest and best access point of Iran to the Indian Ocean. In May 2016, Iran and India signed a deal to equip and operate containers and multi-purpose terminals at Shahid Beheshti port in Chabahar with the capital investment of $85.21 million and annual revenue expenditure of $ 22.95 million on a 10-year lease.