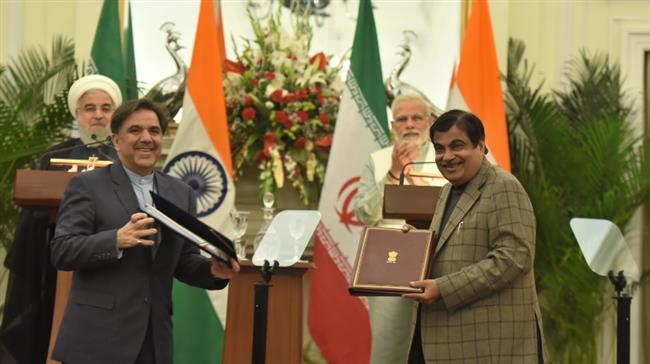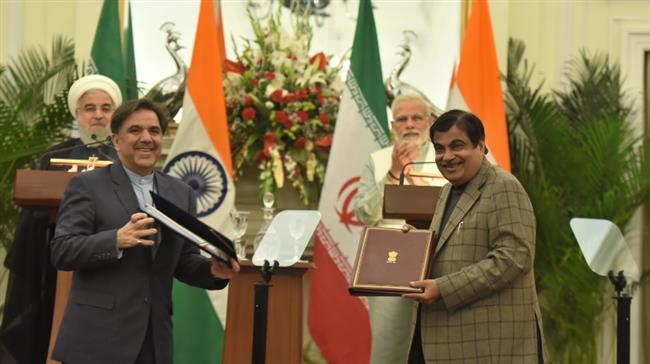 Iran has awarded a much-awaited agreement to India over the management of part of its strategic Chabahar port – a move that could enable India to dodge Pakistan and reach markets in Afghanistan, Central Asia and beyond. 
The agreement which was signed during a visit to New Delhi by Iran's President Hassan Rouhani would lease the operational control of Shahid Beheshti port – phase one of Chabahar port – to India for 18 months.
Indian Prime Minister Narendra Modi who oversaw the signing of the agreement together with Rouhani later told reporters in a joint press conference that the expansion of connectivity was important for New Delhi.
Modi also emphasized that his country was interested in the construction of a rail link between Chabahar and Iran's southeastern city of Zahedan – a crucial link that India would need to expand its reach northward.
"We will support the construction of the Chabahar-Zahedan rail link so that Chabahar gateway's potential could be fully utilized," he said.
"We want to expand connectivity, cooperation in the energy sector and the centuries-old bilateral relationship."
Rouhani for his part emphasized that Chabahar could reinforce Iran and India's historical ties by serving as a bridge connecting the subcontinent to Afghanistan, Central Asia, and Eastern Europe.
"We are ready to sign bilateral and trilateral agreements to turn the transit route passing through Chabahar into a strategic pathway serving the reinforcement of regional ties," he said.
On a related front, Iran's Minister of Road and Urban Development Abbas Akhoundi said Iran and India would jointly operate Shahid Beheshti port, adding that New Delhi would invest as much as $87 million in the project.
Akhoundi emphasized that this would be part of a total investment of $2 billion that India would make in Iran's port and rail projects.
Iran and India also signed several other agreements during Rouhani's meeting with Modi. They included a double taxation avoidance agreement, an extradition pact, a basic agreement to cooperate over traditional systems of medicine and a deal to cooperate in the field of agriculture and associated sectors.
Modi later in a message on Twitter said he had "fruitful talks" with Rouhani, adding that they had "detailed discussions on ways to further deepen cooperation" between the two countries. He described the agreements signed with Iran as important, stressing that they would benefit both nations.