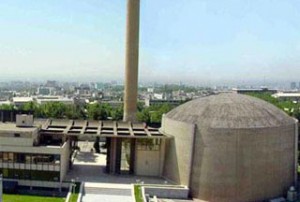 Iran's IAEA envoy says Tehran is ready for more negotiations on a nuclear deal, reiterating that a guaranteed supply of fuel for a research reactor is the country's major concern.
"We are ready for talks with a positive approach, but the main issue is a guarantee for the timely supply of fuel for Iran's medical needs," Iran's Ambassador to the International Atomic Energy Agency (IAEA) Ali-Asghar Soltaniyeh was quoted by ISNA news agency as saying on Sunday.
An IAEA proposal, first floated by the United States, requires Iran to send most of its domestically produced low-enriched uranium (LEU) abroad for further refinement.
Tehran has accepted the basics of the proposal but has sought certain modifications to the offer, saying for instance that it would not send its enriched uranium overseas to be exchanged for the required fuel rods.
"Considering Iran's lack of confidence towards the West regarding the past nuclear activities, we need to have these guarantees," he added.
Iran says as both sides of the deal have their stockpiles ready, there is no problem with the simultaneous exchange of Tehran's LEU with the 20 percent-enriched uranium inside the Iranian territory.
The Tehran government says should Iran fail to buy the highly-enriched uranium it needs, there would remain no choice for the country but to domestically enrich uranium.
Soltaniyeh said the IAEA regulations and the Nuclear Non-proliferation Treaty (NPT) do not set any limits for the level of uranium enrichment in member countries.
"There is no limit to enrichment for the members of the IAEA. There is no ceiling," he said.
"The members are only required to declare the agency of the enrichment activities and their levels and the agency verifies whether there has been any diversion."
The latest IAEA report confirmed the non-diversion of nuclear material in the Natanz nuclear plant in Iran. It also said that Iran had allowed the agency to carry out a full inspection of its second uranium enrichment facility in the central town of Fordo, which is still in its construction phase.
Soltaniyeh stressed that the Natanz nuclear plant in central Iran was enriching uranium up to five percent, which has been confirmed by the IAEA in all the agency's reports.