Iran
Iran intelligence forces arrest 13 Daesh terrorists in western province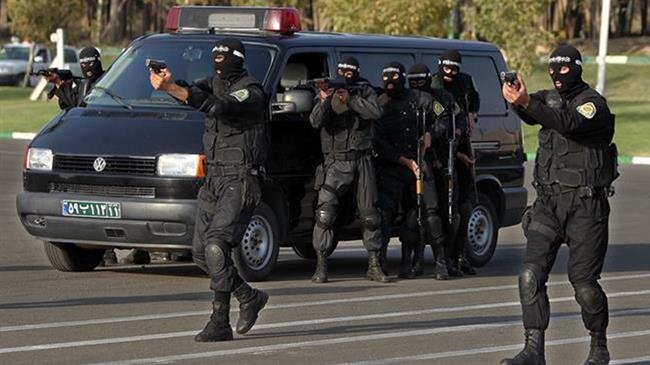 Iranian intelligence forces have arrested more than a dozen members of the Takfiri Daesh terror group, who were planning to carry out attacks in the country's western province of Kordestan.
The Intelligence Ministry announced Thursday that "two terrorist teams, which were attempting to carry out bombings and acts of harassment, have been identified and arrested in Kordestan Province," which borders Iraq.
The terrorist teams, comprised of 13 Daesh-affiliated elements, intended to target civilians and assassinate certain Sunni Muslim clerics, the report said.
A number of the detainees, it added, had received training abroad.
The ministry also stated that remote-controlled bombs, weapons and other ammunition were seized during the security operation.
Iran's Kordestan Province has seen numerous cross-border incursions by Iraq-based terrorists.
Iranian security forces have repeatedly disbanded terrorist grouplets and killed their members during security operations near the western borders.
Last September, Iran's Islamic Revolution Guards Corps (IRCG) fired a barrage of missiles at a gathering of terrorist commanders in Iraq's semi-autonomous Kurdistan region.
The IRGC said the terrorists had been attempting to create insecurity and carry out acts of sabotage in the Iranian provinces of West Azarbaijan, Kordestan and Kermanshah.