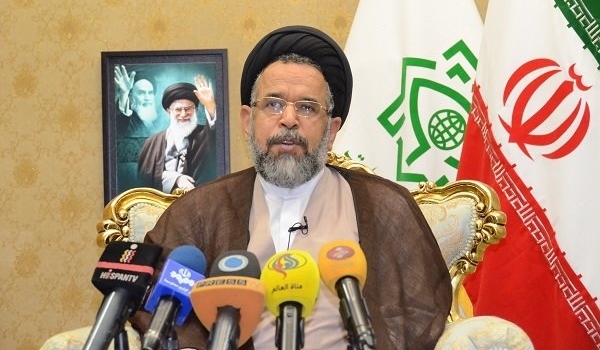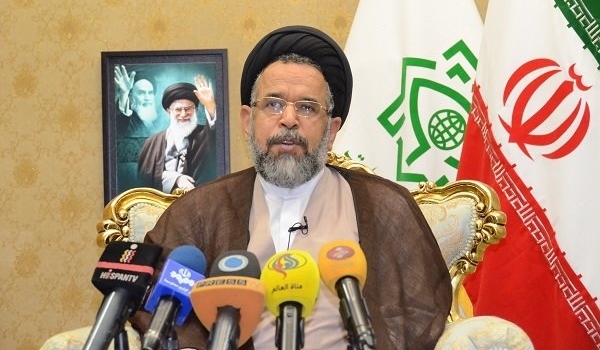 Iranian Intelligence Minister Seyed Mahmoud Alavi warned on Monday of Saudi Arabia's financial support for the armed terrorist and opposition groups which had stopped attacks on Iran for years.
"The opposition groups which had for 20 years stopped military actions have again started armed measures with the Saudi money," Alavi said, addressing a forum in Tehran.
He, meantime, said that the Iranian security forces have discovered 300 terrorist teams and arrested their members, including 11 teams recently, saying that only one percent of the terrorist plots could be exercised in Iran, while the rest have been thwarted.
Saudi Arabia is the infamous supporter of terrorist groups in the region.
In relevant remarks on Sunday, Islamic Revolution Guards Corps (IRGC) Spokesman Brigadier General Ramezan Sharif said the terrorists who kidnapped Iranian border guards in Mirjaveh might have ties with Saudi Arabia.
Asked about the latest status of Iranian border guards who were kidnapped by terrorists in Mirjaveh, Sistan-Balouchestan province, he told the media that due to the special circumstances in the province, terrorists are always after harming Iranian guards.
Touching upon recent visits of IRGC Ground Force Commander Brigadier General Mohammad Pakpour and Foreign Minister Mohammad Javad Zarif to Pakistan, he added that Pakistani politicians and military officials have promised to have effective cooperation with Iran on releasing abducted border guards.
He hoped that with the increased pressure on terrorists, the guards would be released soon.
The IRGC Ground Force in a statement on October 16 blasted foreign enemies for the abduction of the Iranian Basijis (volunteer forces) and border guards by a terrorist group in Mirjaveh border in Southeastern Sistan-Balouchestan province on October 15.
Jeish al-Adl terrorist group, whose base is in Pakistan, has claimed responsibility for abduction of the Iranian border guards.