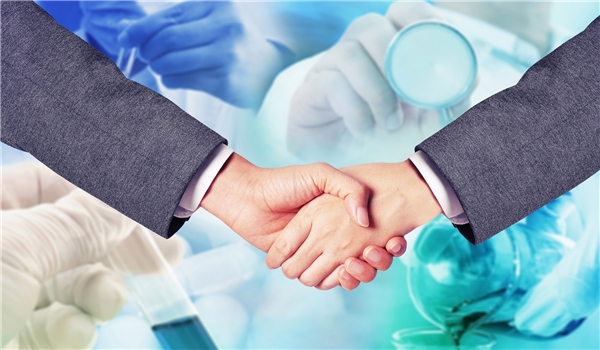 Iran and Iraq are firm to develop academic cooperation with one another, as universities of the two neighboring countries signed a new memorandum of understanding (MoU) on Friday.
Iran's Persian Gulf University and Iraqi University of Wasit signed a memorandum of understanding (MoU) on the sidelines of the Fourth Forum of Iranian and Arab Universities held at Ferdowsi University of Mashad.
Head of the Iranian Persian Gulf University Majid Mosleh said today that the memorandum of understanding has been signed with the aim of expanding cooperation on topics of interest, particularly university student exchange, postgraduate student exchange opportunities, and scientific-cultural exchanges.
He further stated that the Persian Gulf University also signed another MoU with Ferdowsi University of Mashad in order to develop bilateral cooperation and cooperation.
According to the agreement, the university is working together on education, research, technology, innovation and entrepreneurship.
Persian Gulf University is a university in Bushehr Province of Iran. Established in 1991 as Bushehr University, the university has 7 schools, offering 24 bachelor's degrees, and 33 master's degrees and 3 PhD degrees.
Iranian universities have established broad academic cooperation with counterparts from different countries.
On Sunday, it was announced that Iranian Ministry of Science, Research and Technology (IMSRT) and Italy's National Research Council (CNR) are planning to increase their academic cooperation with holding joint research projects.
IMSRT's Director-General for Research and Technology Affairs Abdolsadeh Neisy said that plans are underway to boost cooperation between Iran and Italy in science and research fields.
He added that "establishing a joint workgroup with CNR – which is the highest research council of Italy – is high on the agenda of the Iranian Science Ministry."
The official noted that joint meetings have been held in this regard to explore the common interests of both sides.
According to Neisy, the upcoming meetings will be held, with the participation of a number of Iranian and Italian university professors to discuss their main concerns, including technology transfer as well as sharing research knowledge and expertise between the two countries' academia.
Iran and Italy have held longstanding ties in academic and scientific fields. The first edition of Iran–Italy Science, Technology and Innovation Forum was held in Tehran in 2017. The event covered a wide range of topics, discussions and a platform on boosting scientific, economic and cultural exchanges between Italy and Iran.
Last month, Polish Ambassador to Iran Maciej Falkowski, in a visit to the Tehran-based Amir Kabir University of Technology (AUT), voiced his country's eagerness to expand academic cooperation with Iranian universities.
In October, a senior delegation from Iran's Islamic Azad University (IAU) sealed agreements with a number of German universities and academic centers to launch joint programs for training professional engineers.
In September, ran's University of Gilan and Azerbaijan's Technical University sealed an agreement to broaden academic cooperation and run joint research projects.
Earlier in September, Iran's Tehran University and the Beijing-based Communication University of China (CUC) signed a Memorandum of Understanding (MoU) to further increase academic cooperation in areas of exchanging students and professors as well as establishing joint cooperation in research-based fields.
In August, Payam Nour University, Iran's leading academic center in distance learning, and Thailand's Sukhothai Thammathirat Open University sealed an agreement to expand bilateral academic cooperation in diverse.
Late in June, An Iranian research center, Iranian Institute for Humanities and Cultural Studies (IIHCS), signed a Memorandum of Understanding (MoU) with a German university, Ruhr-Universität Bochum (RUB), to conduct joint research projects and expand academic cooperation, as the two countries have reached countless agreements of similar content in the past couple of years.
Early in June, Iranian Ambassador to Kazakhstan Majid Saber and Kazakh Minister of Education and Science Kulyash Nogataevna Shamshidinova, in a meeting on Friday, discussed promoting scientific and educational cooperation.
In May, officials of Iranian Technical and Vocational University and German University of Applied Sciences exchanged views on ways to broaden academic and educational cooperation, and vowed to increase bilateral ties with exchange programs and joint projects.
Also in May, Tehran and Tbilisi studied avenues to broaden bilateral relations in academic and scientific fields, between the two countries' universities.
In Early March, Iran's Tabriz and Turkey's Gazi universities voiced their determination to broaden academic cooperation with sealing MoUs through exchanging students and professors and conducting joint research projects.