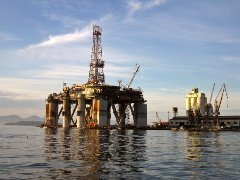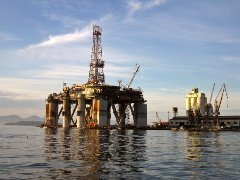 Iran and Iraq signed an agreement on the exchange of information and experience related to oil industry and oil fields.
The agreement was signed between Iranian Central Oilfields Company and Iraq's Misan Province Oil Company, the Islamic Republic of Iran Broadcasting reported on Saturday.
The Iranian oil delegation also met with the Iraqi Oil Minister Hussein Shahristani.
Another oil delegation is also currently in Basra to pinpoint the location for connecting an oil pipe between the two countries.
Iran exports 3 million liters of diesel oil to Iraq daily.
Iran, having the world's second largest gas reserves and third largest oil reserves, is trying to play a more active role in oil and petrochemical transactions in international markets.
Iraq has the world"s third largest oil reserves and produces between 2.3 million to 2.4 million bpd, with a plans to nearly triple production in the next five years.