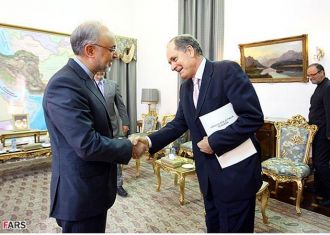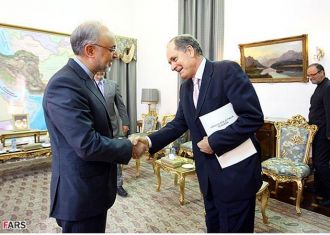 Italian Ambassador to Iran Alberto Bradanini has called Iran an influential player in the Middle East region, saying it has a strategically important status in the region and enjoys rich oil and gas reserves.
Bradanini made the remarks in Tehran on Sunday during a farewell meeting with Iranian Foreign Minister Ali Akbar Salehi at the end of his diplomatic mission in Iran.
The Italian ambassador stated that Iran is a great country with a rich culture and its people are very hospitable.
He also said, "Iran and Italy should utilize the existing potential to expand their relations."
Salehi called Iran a "natural partner" for Europe and said that "given various grounds for cooperation in commercial, political, economic, and cultural fields, we are ready to develop our relationship in all areas."