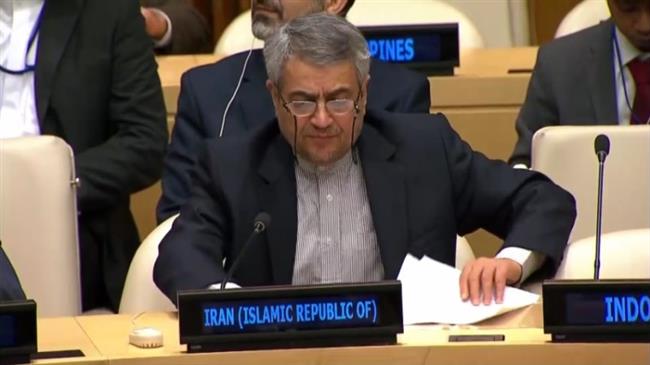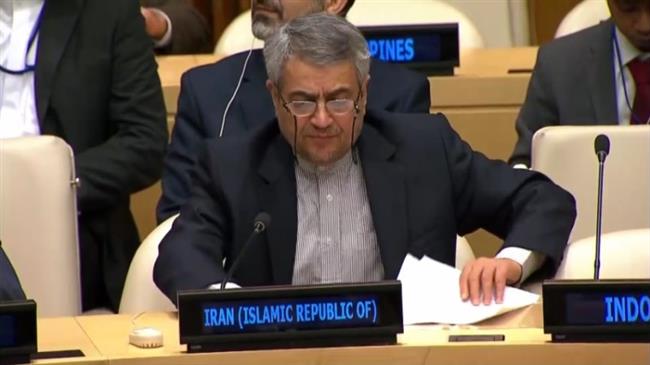 Iranian Ambassador to the United Nations Gholamali Khoshroo has stressed that the Tel Aviv regime's warlike policies are hampering efforts to denuclearize the Middle East.
"Forcing Israel to join the Non-Proliferation Treaty and putting all of its nuclear activities and facilities under the safeguard of the International Atomic Energy Agency must be one of the commission's main recommendations," said Khoshroo while addressing the disarmament committee in New York on Monday.
He further called for an increase in international action aimed at protecting global peace and security in the face of the nuclear arms race.
Khoshroo noted that all nuclear weapons must be destroyed before they are used to destroy the human race.
Israel is estimated to have 200 to 400 nuclear warheads in its arsenal. The regime, however, refuses to either accept or deny having the weapons.
It has also evaded signing the NPT amid staunch endeavor by the United States and other Western states on international levels in favor of its non-commitment to the accord.