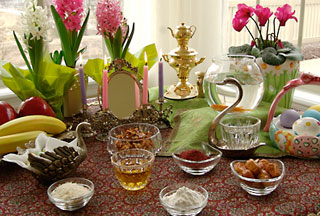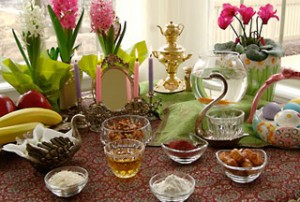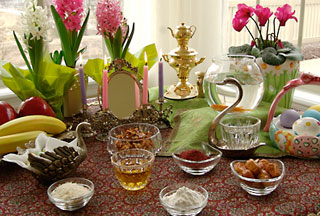 Iran has unveiled a postage stamp exclusively published to commemorate the UN-recognized International Day of Nowruz.
The stamp was made public in the presence of Iranian President Mahmoud Ahmadinejad during the first International Nowruz Celebrations in Tehran on Saturday.
Nowruz, meaning "a new day," is an ancient Iranian tradition that has been celebrated around the globe for nearly three millenniums.
It honors the first day of spring as a new year and a brand new beginning on a merry, peaceful note. It is celebrated on the day of the vernal equinox, which normally lands on March 21.
The UN General Assembly recognized March 21st as the International Day of Nowruz earlier in February, calling on world countries to draw on the holiday's rich history to promote peace and goodwill.
On Saturday, Iran's President Mahmoud Ahmadinejad said Nowruz should serve as an opportunity for world nations to strengthen their bonds and make their peace with one another.
President Ahmadinejad also called for joint efforts to further acquaint the world about the meaningful holiday, adding that it could significantly promote global peace and justice.
"Observing Nowruz will not only promote cultural values, but it will also help nations establish relations based on friendship, peace, justice and respect," he emphasized.