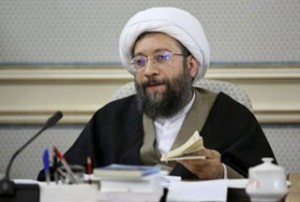 IRI Judiciary Chief Ayatollah Sadeq Amoli Larijani joined Tehran's marchers, IRIB reported on Thursday morning.
Ayatollah Larijani said the massive turnout of the Iranian nation in the 22 Bahman rally is a strong response to the western countries' propaganda against Iran.
"The massive presence is a strong response to those who claim there is discord in the country," Ayatollah Larijani added.
He said that the Iranian nation is always united in the face of enemies and defends Iran's sovereignty and solidarity unanimously.