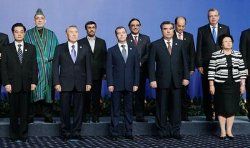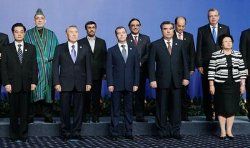 The three presidents held dialogue on the issues of interest as well as regional developments.
Prior to the tripartite meeting, Iran's President Mahmoud Ahmadinejad addressed the 10th SCO summit that started today.
The Iranian President arrived in Astana on Tuesday.
Since then, he has held separate meetings with his counterparts participating in the SCO summit from Afghanistan, Pakistan, China and the host country of Kazakhstan.
President Ahmadinejad is to leave Astana later in the day.