Iran
Iran, Kazakhstan share views on regional issues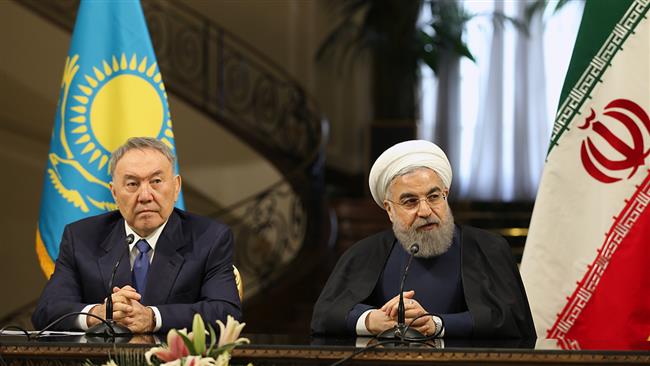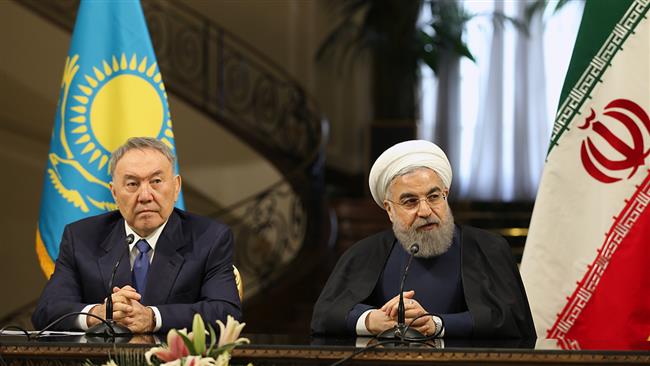 Iranian President Hassan Rouhani says the Islamic Republic and Kazakhstan hold common positions on regional developments.
Rouhani made the remarks following the conclusion of dozens of documents for cooperation between Iran and Kazakhstan during the current visit by Kazakh President Nursultan Nazarbayev to Tehran on Monday.
"The two countries of Iran and Kazakhstan share view on the point the voice of unity and cooperation in the Muslim world should be spread across the globe," the Iranian president said.
He added that extremism, sectarian division and terrorism are the major threats to the Muslim world and called for the adoption of political approaches to establish stability in Afghanistan, Iraq and Syria and to put an end to the Saudi war in Yemen.