Iran
Iran keeping close watch on borders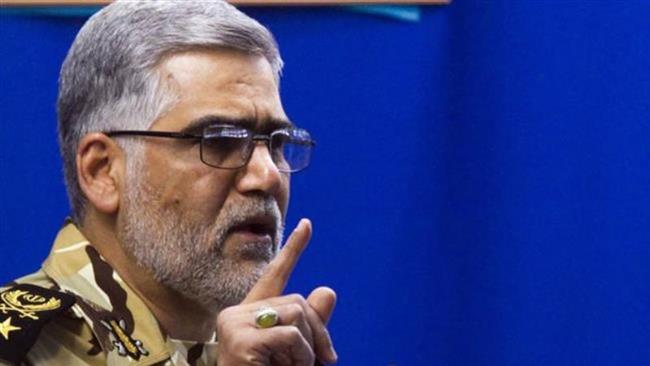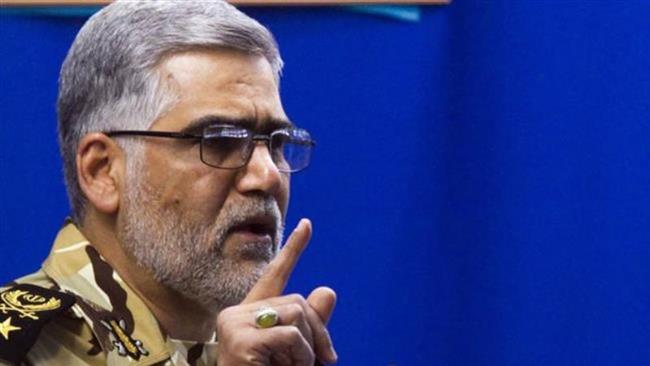 A senior Iranian Army commander says the Islamic Republic's Armed Forces are closely monitoring all developments in border areas and across the Middle East.
The brave Iranian Armed Forces vigilantly keep a close watch on all movements by ill-wishers, Commander of the Iranian Army's Ground Forces Brigadier General Ahmad Reza Pourdastan said on Sunday.
In case of the slightest move against Iran's security, the Armed Forces will act with full strength, he added.
"If the enemy makes the slightest mistake, it will receive a crushing response," Pourdastan pointed out.
The commander said the Armed Forces enjoy unity and solidarity.
"Today, enemies do not engage in direct war with Iran; rather, they have taken up the method of supporting Takfiri groups and strengthening terrorists in the region to counter Islamic Iran's influence," he added.
He further noted that the Iranian Armed Forces have managed to make great achievements in manufacturing military equipment.
Pourdastan reiterated that no super power is able to counter the Iranian nation.
In recent years, Iran has made major breakthroughs in its defense sector and attained self-sufficiency in producing important military equipment and systems.