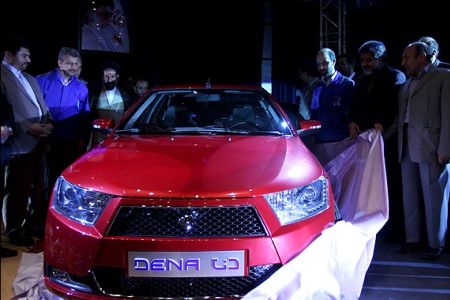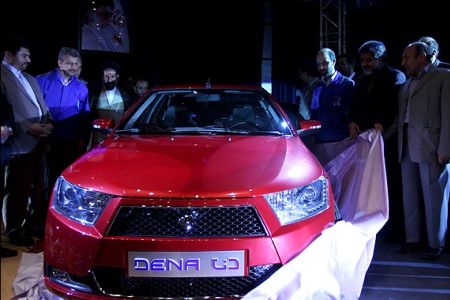 Iran's leading automaker, Iran Khodro, has unveiled its fourth domestically-built car — dubbed Dena — which will hit the markets in April 2012.
Iranian Minister of Industries and Mines Ali Akbar Mehrabian told Press TV on Saturday that the new car has been designed and manufactured by Iranian experts and complies with Euro IV and Euro V emission standards.
The Iranian minister noted that Dena meets the latest motor vehicle safety requirements and will replace the country's previous national car, Samand, by the end of the year.
According to Mehrabian, Dena is the most luxurious Iranian automobile.
"We already have markets in 30 counties. Last year, we exported 40 thousand automobiles, and now with Dena we are targeting luxury car markets," Iran Khodro Company (IKCO) CEO Javad Najmeddin told Press TV.
The largest carmaker in the Middle East, IKCO, plans to increase its production to 730,000 vehicles a year by the end of 2011, and raise the volume of exports to more than 600,000 cars by 2016.
Russia, Syria, Turkey, Iraq, Ukraine, and Egypt, are among the main target markets of the company.
The mid-size four-door class-D sedan has an Iranian-built EF7 engine that produces 113 horsepower and a fuel efficiency rating of 7.2 liters per 100 kilometers.
Dena comes in two models of LX and ELX. The former is outfitted with an EF7 gasoline engine and a CNG-based engine. The ELX version is equipped with a turbo-charged EF7 engine.
A manual gearbox is fitted in the car, but an electronically-controlled automatic transmission system could be a future possible option.
IKCO plans to manufacture 35,000 units of Dena in 2012, 80,000 units in 2013 and 100,000 units between 2015 and 2017.