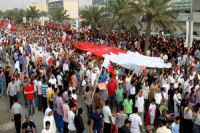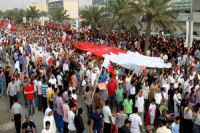 A former Iranian nuclear negotiator has had a verbal argument with Saudi Arabia's ex-intelligence chief over Riyadh's role in the Middle Eastern crises, particularly in Bahrain and Syria.
Speaking in the Third Berlin Foreign Policy Forum, which was held on November 25-26, Hossein Mousavian reacted to claims by Prince Turki al Faisal who accused the Islamic Republic of interference in Bahrain's domestic affairs.
The two-day conference, which was hosted by Germany's Körber Foundation, was aimed at discussing the latest developments in the Middle East and North Africa and their impact on the European foreign policy. Some 200 eminent politicians, government representatives, experts and journalists attended the meeting.
During the event, Mousavian slammed Riyadh's role in the brutal crackdown on peaceful protests in Bahrain, saying, "Saudi Arabia accuses Iran of meddling in Bahrain's affairs, while this very country has dispatched troops to Bahrain and responds to protesters with bullets."
Bahrain has been the scene of pro-democracy demonstrations since mid-February 2011.
Mousavian further lashed out at Al Saud's double-standard policies toward Bahrain and Syria.