Iran
Middle East
Palestine
Iran Lauds Algeria's Opposition to 'israel's' Membership in AU
Iranian Foreign Minister Hossein Amir Abdollahian in a phone conversation with his Algerian counterpart Ramtane Lamamra hailed the country for its negative vote to Israel's membership in the African Union (AU).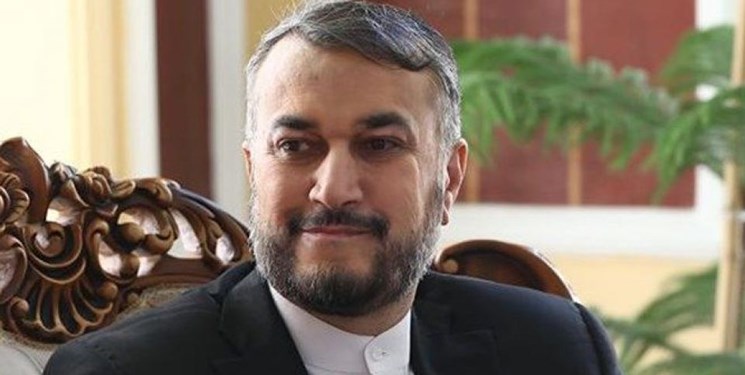 "Algeria has acted based on wisdom and logic," Amir Abdollahian said on Thursday, praising Algeria's negative vote for Israel's membership at the AU.
"This measure, which was taken by you, in addition to Algeria's rational stance on Syria's return to the Arab League are valuable," he added.
The Iranian foreign minister also expressed hope that the forthcoming meeting of the Arab League be ensued with significant benefits for the Muslim Ummah.
He also pointed to the cordial political relations between Iran and Algeria, and voiced optimism that the ties between the two countries would further develop in all fields.
Lamamra, for his part, officially invited the top Iranian diplomat to visit the North African country while underlining the importance of forming a political committee between Tehran and Algiers as well as a committee to pursue development of bilateral relations.
Back in August, the Algerian foreign minister chastised the chairman of the AU Commission for defending his decision to grant Israel observer status at the African bloc, saying insistence on the measure will eventually result in the breakup of the regional organization.
Israel announced on July 22 that it had joined the influential pan-African body, which debates continental issues, as an "observer state," after unsuccessful lobbying for nearly 20 years.
The news elicited lukewarm response from some member countries of the union, who had for years blocked the move, citing the regime's horrendous war crimes in Palestine.
For almost two decades, since the disbandment of the Organization of African Unity (OAU) in 2002, Israel had made futile attempts to join the African Union, which replaced the OAU.
However, the move was always thwarted by members of the union, who even called for an end to the Israeli occupation of the Palestinian territories in February.