Iran
Iran launches manufacture of euro-5 standard meeting vehicles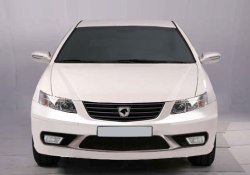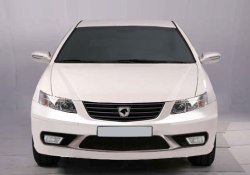 Salehinia, Deputy Minister of Industry, Trade and Mines told reporters automobile industry has launched manufacture of euro-5 standard meeting automobile with the euro-5 gasoline supply to the market nationwide.
Mohsen Salehi, speaking to MNA about the latest situation of manufacture of EU euro-5 standard automobiles with euro-5 gasoline production in domestic oil refineries, said that currently, EU euro-4 and euro-5 standard gasoline production has been started in some domestic refineries.
Economic and Industry Deputy of Minister of Industry, Trade and Mines said that according to the statement by National Iranian Oil Refining & Distribution Company, nationwide euro gasoline will be supplied in gasoline stations. He also added that domestic automakers should consider manufacture of automobiles with compliance to new standard.
This authority pointed out that euro-5 standard compliant automobile manufacture has been launched in some domestic automakers, and added that with increased euro-5 gasoline production, euro-standard meeting automobiles will be widely supplied to market.
In answering to Mehr News question that, in the case of any delay in automakers supply of euro-5 automobiles, will there be any imports of fuel- efficient vehicles in customs tariffs, he said that there is no restrictions on orders of fuel-efficient or hybrid vehicles. However, he predicted that domestic automakers launch rapid manufacture of euro-5 vehicles according to schedule.
The deputy also assessed the manufacture of some spare parts of hybrid cars inside country as economically unjustified, and added that despite this; a plan is underway to attain self-sufficiency in manufacture of parts of different vehicles with natural gas fuel.