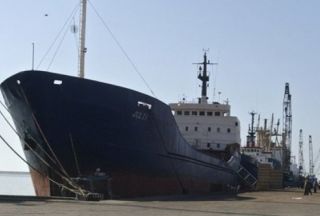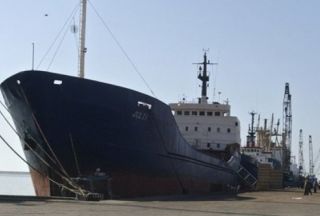 An Iranian lawmaker says a parliamentary delegation is planning to travel abroad a Gaza-bound aid ship sailing from Lebanon in protest at the Israeli-imposed blockade on the coastal strip.
Mahmoud Ahmadi-Beighash, a member of the Iranian Parliament's National Security and Foreign Policy Commission, told ISNA on Saturday that the lawmakers had preferred to set sail to Gaza as opposed to an alternative land passage via Egypt, criticizing Cairo's stance toward the impoverished coastal strip.
"A ship is going from Lebanon to Gaza this week and the lawmakers are following up to go to Gaza via this ship," he said, adding that the latest aid ship had also been threatened by Israel.
Ahmadi-Beigash, who heads the four-member delegation, said, "Egypt is seeking to save face by allowing delegations to pass through the Rafah crossing," to make up for controversially keeping its sole border with the densely-populated coastal strip clamped during the three-week Israeli siege in December 2008-January 2009.
Last week, Lebanon granted permission to a Paris-registered ship Julia, renamed the Mariam, to sail via Cyprus to Gaza.
Organizers said the ship is to carry only women activists in an outcry against last month's Israeli attack on an aid convoy that killed at least 9 people.
Israel, defying the international outcry over the attack in international waters, immediately warned the activists that Tel Aviv would use "all necessary means" to stop the vessel regardless of its all-female status.
Ahmadi-Beigash also dismissed the warnings, stressing that Iran was firm in seeking a way to pierce the blockade.
"Israel has announced that any ship sailing from Lebanon and Iran would be deemed as a warship and the regime's army would intervene, but we aim to enter Gaza via this route while keeping other options in mind."
Last week, a Red Crescent official announced that Iranian ships with aid supplies are to set sail for Gaza on June 27, with an aid cargo of 1,200 tons including food and appliances.