Iran
Iran leading fight against Takfiri terrorists: Senior commander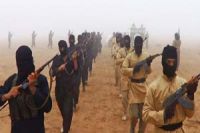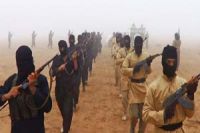 Major General Yahya Rahim-Safavi, an adviser to Leader of the Islamic Revolution Ayatollah Seyyed Ali Khamenei, on Fridayhas hailed the Islamic Republic's key role in the Middle East, emphasizing that Iran is the main force fighting against Takfiri terrorists.
According to Press TV, he said: "The Islamic Republic of Iran, as a powerful country, is the main pivot of the fight against Takfiri terrorists."
The General added that terrorists and Takfiris seek to weaken Muslim states and guarantee the survival and security of the Israeli regime by attacking and spreading insecurity in those states.
Rahim-Safavi also criticized the so-called international coalition led by the US against ISIL terrorists, noting that the United States, by means of such an alliance, is trying to increase the number of its military bases in the Middle East, justify its military presence in the region and make more money from weapons sales.
Rahim-Safavi pointed to Washington's military involvement in regional crises, stressing that supporters of terrorists, the United States in particular, are not eligible to assemble an anti-terror coalition, and that the US intervention in the regional affairs will certainly deteriorate the crises in Iraq and Syria.