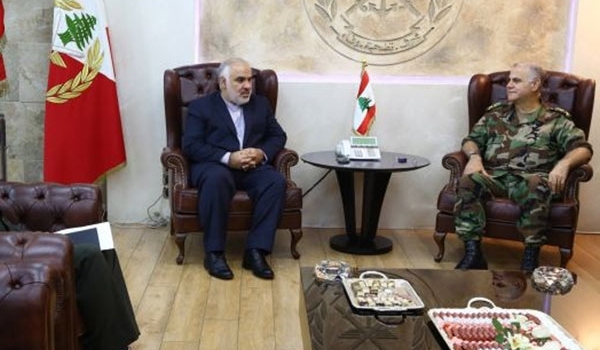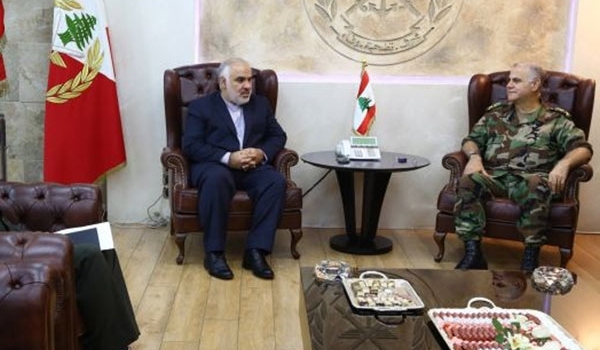 Iran's Ambassador to Beirut Mohammad Fathali and Lebanese Army Commander General Jean Kahwaji exchanged views over enhancement of peace and tranquility in the region.
In a meeting in Beirut on Friday, the Lebanese commander expressed hope that the upcoming visit by Iranian Defense Minister Brigadier General Hossein Dehqan to Lebanon would open a new chapter in military cooperation between Beirut and Tehran.
Fathali, for his part, described the establishment of regional security as the responsibility of all countries in the Middle East, stressing the need for supporting the Lebanese army against the challenges it is facing, particularly in the battle against Takfiri terrorist groups.
The Iranian diplomat further noted that the so-called military coalition led by the US against the ISIL militants is not serious in its campaign against Takfiri terrorism.
"We (Iran) believe that regional countries should cooperate and work together in the fight against terrorism for this scourge to be purged from the region," he pointed out.
Iran and Lebanon enjoy cordial relations and have further expanded these ties in recent years.
The two sides have exchanged several delegations of high-ranking officials in the last three years.