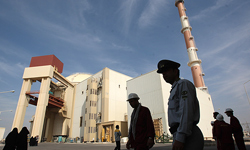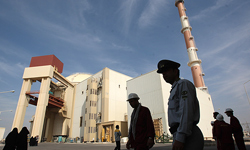 Iran said it is open to study proposals from other countries for the construction of new nuclear power plants in the form of joint ventures.
Answering a question about Iran-Russia cooperation in the construction of new nuclear power plants in Iran, Iranian Foreign Ministry Spokesman Ramin Mehman-Parast told reporters in his weekly press conference here in Tehran today that the Russian offer is just one of the several proposals Iran has already received in this regard.
"Different countries might be eager to take part in this project. If they offer their proposals, they will be studied by relevant authorities," Mehman-Parast said.
He added that Iran should build new power plants to meet the requirements of a parliament approval necessitating the generation of 20,000MW of nuclear electricity in the next few years.
In April, Iran announced that it is prepared to provide the neighboring states with electricity generated in the country's nuclear power plants.
"In addition to electricity produced by thermal, gas-fueled, combined cycle, and hydropower plants, nuclear electricity has been added to the country's power export basket," Iranian Deputy Minister of Energy Mohammad Behzad said on Monday.
Iran's first nuclear power plant in the Southern port city of Bushehr will add 1,000 megawatts of electricity to the national grid in the near future.