Economy
Iran Majlis, administration discuss economic problems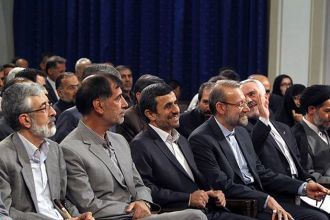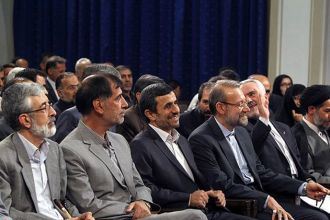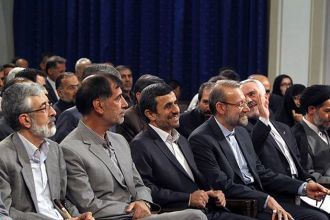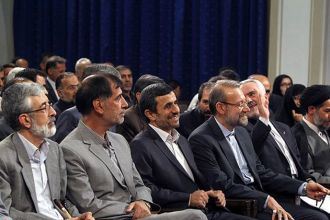 Officials from the executive and legislative branches of government held a joint meeting in Tehran late on Sunday to discuss various issues, particularly economic problems.
During the meeting, President Mahmoud Ahmadinejad said that the executive, legislative, and judicial branches of government should work hand in hand to help improve the country's economic situation.
The enemy is exerting great pressure on the country and has created a difficult situation through targeting Iran's economy, he said, adding, "We should frustrate the enemy once and for all."
In addition, Majlis Speaker Ali Larijani delivered a speech at the meeting, in which he said that promoting national production and curbing inflation and rising prices should be put on the agenda of the Majlis and the administration so that the situation can be controlled.
He stated that the administration should better regulate the market in cooperation with the Majlis to help prevent prices of goods, particularly livestock products, from jumping.
The Majlis is ready to help the administration control the market through amending the relevant laws, Larijani added.
Larijani also advised officials to maintain political unity given the economic sanctions imposed on the country.