Iran
Iran Marks National Day of Nuclear Technology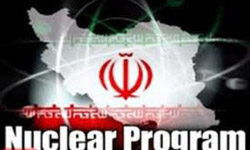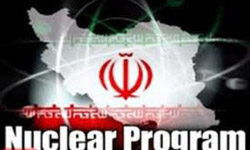 Iran on Tuesday marked the National Day of Nuclear Technology in a ceremony attended by President Mahmoud Ahmadinejad.
During the ceremony, the Iranian president is due to inaugurate two uranium processing facilities in the Central province of Yazd through video conference.
Saghand uranium complex near the Central city of Ardakan and Shahid Rezayeenejad Yellow Cake production facility are slated to be inaugurated by President Mahmoud Ahmadinejad during the ceremony.
Governor of Ardakan Ahmad Kamali said that uranium ores are extracted from the depth of 350 meters in Saghand mine near Ardakan and are then sent to Rezayeenejad complex to be converted into Yellow Cake.
The ceremony is also attended by head of Iran's Atomic Energy Organization Fereidoun Abbasi and a number of other senior officials of the country.