Iran
Iran marks Sacred Defense Week with massive military parades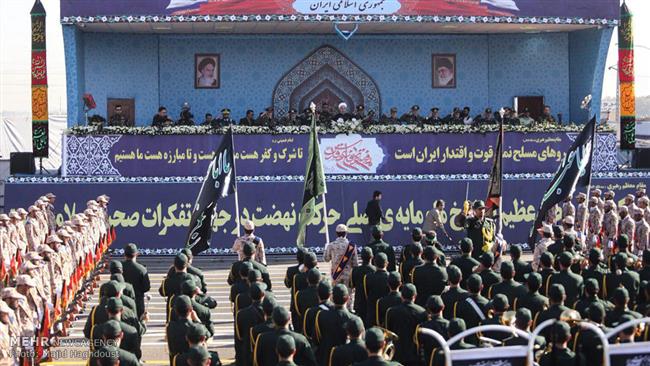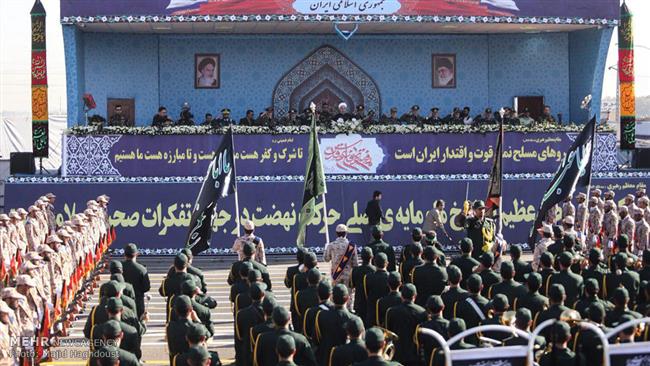 Iranian Armed forces are holding massive parades across the nation on the first day of the annual Sacred Defense Week, which marks the 36th anniversary of the 1980s Iraqi war on Iran.
The parades, which began in Tehran and other Iranian cities on Friday morning, feature military units from various divisions of the Armed Forces, including the Army, the Islamic Revolution Guards Corps (IRGC) as well as the Police Force.
The week-long events are held in commemoration of Iranian forces' eight-year defense of the Islamic Republic in the face of Iraq's 1980-88 imposed war against the country.
The parades in Tehran are being held before President Hassan Rouhani and military top brass.
The chief executive also delivered an address at the ceremony as the event's keynote speaker.
Rouhani said no country can stop the Islamic Republic from strengthening its missile capabilities and defense programs.
He added that Iran's defense power has never been used for aggressive acts, while certain world powers export deadly weapons to the Middle East.
The Iranian president said Tehran is playing key role in restoring peace and stability to the region, slamming Washington and Tel Aviv's recent anti-Tehran statements before the UN General Assembly.
He said the US and Israel have isolated themselves by expressing opposition to the nuclear agreement, which is hailed by the entire world community as a win for international diplomacy.
Rouhani once again reiterated Iran's full commitment to the landmark 2015 nuclear accord with six world powers.