Iran
Iran may host next round of talks with six world powers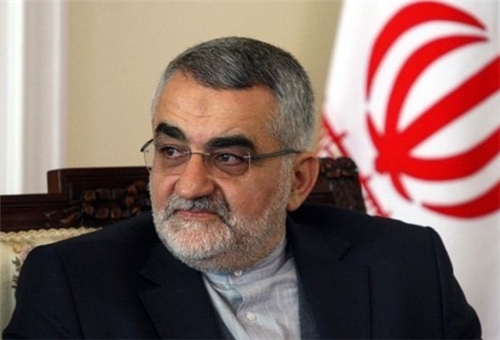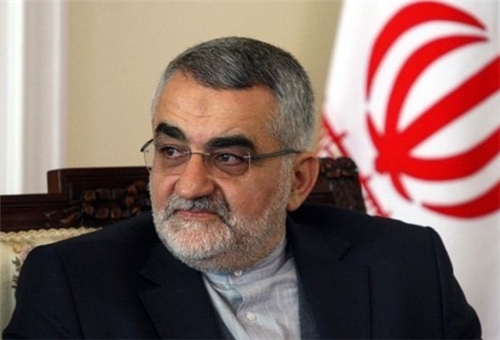 "Holding the negotiations in Iran, provided that the Supreme National Security Council (of Iran) approves it, can be one of the options," Chairman of the Parliament's National Security and Foreign Policy Commission Alaeddin Boroujerdi said Saturday.
He, meantime, said if the two sides eventually come to a decision to choose a third party state to host the talks between Iran and the six world powers, "Iran will only accept impartial countries to host the next round of talks".
In relevant remarks on Tuesday night, Iranian President Hassan Rouhani underlined the country's preparedness to hold serious talks with the world powers and the International Atomic Energy Agency (IAEA) on its peaceful nuclear program, but, meantime, said the present time window for the settlement of Tehran-West standoff won't be open forever.
"I think that we are fully ready to hold serious talks with the world, with the G5+1 and the IAEA," Rouhani said in a televised interview with Iran's state-run TV channel one.
He stressed Iran's commitment to the international rules and the Non-Proliferation Treaty (NPT), and said, "I believe that if the other side shows serious intention, the nuclear issue will be solved in a not far future."
Rouhani underscored the necessity for respecting the Iranian nation's rights, and said, "Enrichment in Iran's territory is one of the inalienable rights of the Iranian nation, of course, within the framework of the international rules, under the IAEA supervision and in pursuit of peaceful goals, and if countries have some concerns, we will obviate them as we are seeking mutual trust, mutual respect and equal rights in this regard."
The Iranian president said his election by the Iranian people has provided a new chance for a peaceful and negotiated settlement of Iran-West nuclear standoff, "but this opportunity won't remain in place forever. We will make use of this opportunity and the world should also take this chance".
"The time for the settlement of Iran's nuclear issue won't be unlimited," he reiterated.
Iran and the world powers have held several rounds of talks on a range of issues, with the main focus being on Iran's nuclear energy program.
The two sides wrapped up their latest round of negotiations on April ۶ in the Kazakh city of Almaty. An earlier meeting had been held in the city on February 26-27.
The US, Israel and some of their allies claim that Iran is pursuing non-civilian objectives in its nuclear energy program, with Washington and the European Union using the unfounded allegation as a pretext to impose sanctions on Iran.
Tehran strongly rejects the groundless claim over its nuclear activities, maintaining that as a committed signatory to the Non-Proliferation Treaty (NPT) and a member of the International Atomic Energy Agency (IAEA), it is entitled to use nuclear technology for peaceful purposes.