Iran
Iran Memorial Ceremony: Martyr Lakkis Tireless, Had Insight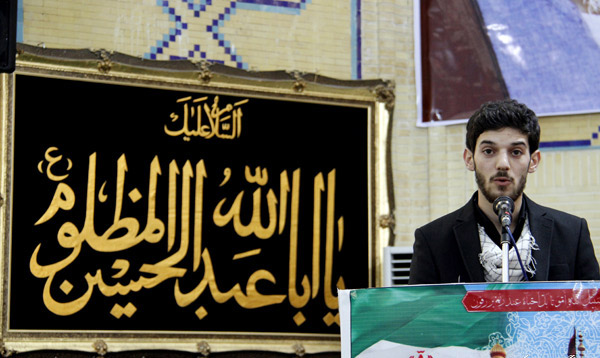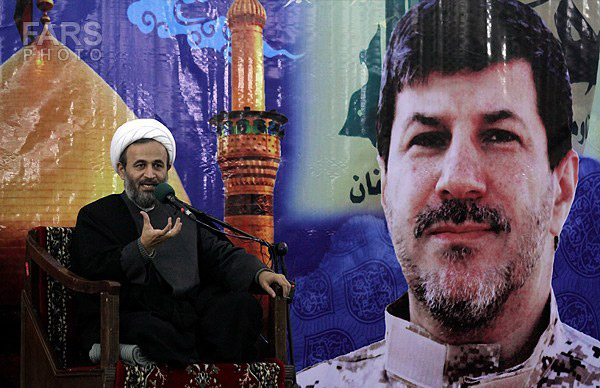 A memorial ceremony was held on Wednesday in Tehran, Iran, for martyr Ahmad Kazemi (ex-ground commander of Islamic Revolution of Guard Corp) and Hizbullah martyr commander Hassan Lakkis. Major Iranian officials attended the ceremony.
The main speeches of the program were delivered by Iranian defense minister brigadier general Hossein Dehgan and cleric Sayyed Ali-Reza Panahian.
Dehgan began his speech, referring with quotes from Imam Khomeini about the important role of martyrdom and martyrs and the fear of the western power of this concept.
Describing martyr Lakkis Dehgan said "He was tireless, his services were sincere, with deep understanding and political insight, adherence to the precepts of Islam and self-devotion." Dehgan had known Martyr lakkis since the early 1980s, when he stayed in Lebanon.
Iranian defense minister brigadier general Hossein Dehgan
Turning into the current situation, Dehgan said: "The sacred establishment of the Islamic Republic of Iran dispelled the myth of the grandeur of domineering powers. If they don't initiate an action [against Iran], it isn't out of mercy, it is because they are incapable of doing [anything]."
Dehgan said Iran has reached the position where authoritarian world powers have to sit with the Islamic Republic at the negotiation table.
"In negotiating [with the West] there will be no retreating and making concessions, and the recognition of our nuclear rights within the framework of the universal nuclear rights is indisputable," he pointed out.
Among the senior officials and commanders attending the ceremony were commander of Qods Force, Qassem Soleimani, commander of IRGC navy, Ali Fadavi, airspace commander of IRGC, Amir Ali Hajizadeh, commander of IRGC ground force, Mohammad Pakpour and head of National Police Force, Ismail Ahmadi-Moghaddam – not to mention the family of the martyrs.
Hussein, son of martyr Hassan Lakkis, read extracts of the testament of his father, also thanked the organizers and the attendees for the ceremony.
For his part, cleric Ali-Reza Panahian spoke about a meaningful similarity between martyrs Kazemi and Lakkiss, and how both remained devoted to their revolutionary ideals till the end of their lives.
Major General Ahmad Kazemi was martyred in a plane accident on January 9, 2006 near the city of Urmia, north-west of Iran.
Meanwhile Commander Hassan Lakkis was martyred on December 3, 2012, as he was assassinated by gunmen in front of his home St. Therese-Hadath while he was on his way back from his work.
Source: Al-Ahed news