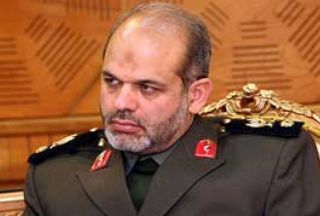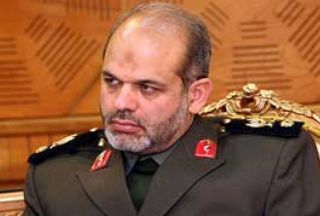 Iran's defense minister says the country's missile capability is aimed at defending the nation against any military aggression, and poses no threat to any country.
Brigadier General Ahmad Vahidi's comments came in reaction to remarks by US Defense Secretary Robert Gates who had said Iran could launch "scores, even hundreds of missiles" into Europe, reported IRNA.
"Washington launches such propaganda to expand its domination over Europe, find a pretext to avoid dismantling nuclear weapons in the area and put pressure on Russia", added the top Iranian general.
Iran's defense chief also reacted to Gates's comments that Russia is 'schizophrenic' in its approach toward Iran.
"The US is trying to undermine Moscow's position by provoking regional divisions and disrupting relations among nations in the region", underlined the Iranian defense chief.
"Russia shouldn't fall for the United States' psychological warfare and deception", added Iran's defense chief.
"Experience shows the US is not interested in peace and security, nor does it respect the interests of other countries", reiterated General Vahidi.
"They (Americans) have even sacrificed their closest allies for their illegitimate interests and expansionism", he highlighted.
He also dismissed Washington's 'inept' handling of its foreign policy, and added "the policy will fuel international hatred of the US and weaken its power".