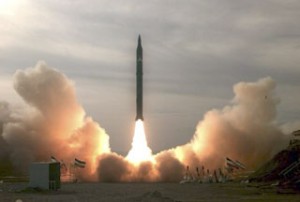 The aid to the Imam Sayyed Ali Khamenei, Sayyed Mojtaba Zolnoor, threatened that the Islamic Republic will strike Tel Aviv with its missiles if it comes under attack, Fars news agency reported on Tuesday.
"If the enemy takes its chance and fires a missile towards Iran, the dust from an Iranian missile strike will rise in the heart of Tel Aviv even before the dust from the enemy attack settles" in Iran, said Sayyed Zolnoor, who is Sayyed Khamenei's representative in the elite Revolutionary Guards.
Fars reported that Zolnoor made the comments at a mosque late Monday, where he also said Iran's foes were aware that Tehran "has become a ballistic power."
Iran has regularly boasted of its missile capability to face any possible attack from the Zionist entity, saying it has an arsenal which can strike regional arch-foe Israel.