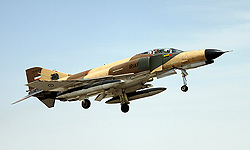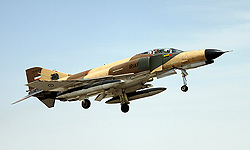 A senior Iranian commander announced here on Monday that the country's Air Force has equipped all its fighter jets with new radar systems and electronic devices to improve their performance in night operations.
"New electronic and radar systems have been used by the Air Force for night flights," General Amir Hossein Chitforoush told FNA.
"These systems had been upgraded and optimized during the last year and we are using them now," he added.
Chitforoush further explained that night flights, combats and bombardments are carried out in absolute darkness and merely with the help of highly advanced radar systems, thus, to conduct night flights and bombardment, the country's fighter jets should still be equipped with more upgraded equipment and systems.
Iranian Air Force commanders had earlier announced that the country has now reached a point that it can produce and mount its own radar systems on the Air Force fleet.
Iran in February announced self-sufficiency in the production of radars with a senior Iranian commander stressing that Tehran is now able to produce all types of radars by itself.
"We have the honor to announce that we have reached full self-sufficiency in the production of different types of the needed radars with different ranges and frequency bands," Commander of Khatam ol-Anbia Air Defense Base Brigadier General Ahmad Miqani said.
"We have attained outstanding progress in area of manufacturing and optimizing different types of defense systems and information and communication systems," the commander added.
Also, Iranian Defense Minister Brigadier General Ahmad Vahidi announced at the same time that the country's radar systems are capable of detecting every target in the air.
"Today, we own sea-based and ground-based radars as well as radars which are capable of identifying multiple air targets in various frequencies and at different altitudes," Vahidi said at the time.