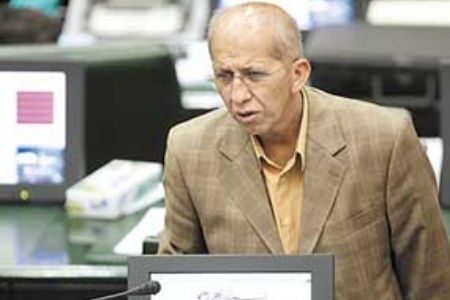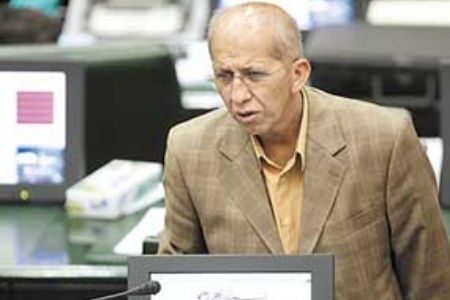 Iranian lawmaker Bijan Nobaveh Vatan says President Mahmoud Ahmadinejad's proposal to probe the 9/11 attacks on the US has been "successful."
In his speech to the United Nations General Assembly in New York last month, the Iranian chief executive called for the formation of an independent probe committee to investigate the 2001 attacks on New York and Washington.
"Ahmadinejad's policy on the September 11 [attack] has been a success," said Nobaveh Vatan, one of Tehran's 30 representatives in the Iranian Parliament (Majlis), on Friday.
"The US has failed to clarify many questions, such as the absence of 3,000 Jewish [employees] of the Twin Towers on September 11," IRNA quoted the lawmaker.
"The best remarks on this issue were made by the president, saying September 11 must not become a sacred taboo or instill international fear," added he, referring to Ahmadinejad's remarks.
The Iranian parliamentarian went to accuse Washington of orchestrating the burning of copies of the Holy Quran on the ninth anniversary of the deadly attacks that claimed thousands of lives.
"The US government was behind the Quran burning…but the move was one of Washington's worst-failed propaganda efforts."
Nobaveh Vatan said, "Eighty-five percent of Americans are not certain if [al-Qaeda leader Osama] bin Laden was behind 9/11."
"The Americans were the real losers in this case and Ahmadinejad's move could in effect stop future incidents," he concluded.
Ahmadinejad's calls for a probe triggered a row in the White House with US President Barak Obama criticizing the Iranian president's remarks as "hateful."
Ahmadinejad later defended his proposal, saying it did not mean Tehran was insensitive to the pain of the families of the victims but rather showed a commitment to finding the truth behind an incident that triggered a war in a neighboring country.