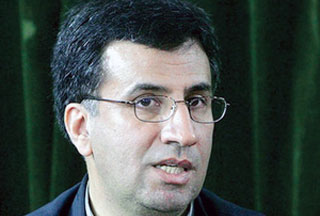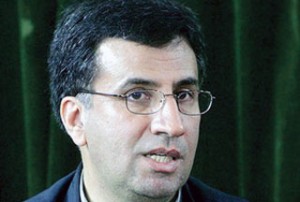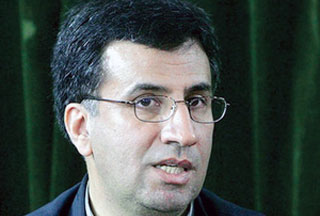 Iranian lawmaker Hamid-Reza Katuzian slams the treatment of the detainees of the unrest, which followed the June 12 presidential election.
Following the death-in-detention of the 25-year-old son of Dr. Abdul-Hossein Ruholamini, head of the prestigious Pasteur Institute, and a senior adviser to presidential candidate Mohsen Rezaei, Principlist parliamentarian described the as a 'cause for shame and sorrow'
Katuzian pointed to his 30-year friendship with the Ruholamini family, saying, "The treatment meted out to his [Dr. Ruholamini's] son was very ugly and unfair," Parlemannews reported.
Dr. Ruholamini is quoted as having said that his son's body showed severe facial injuries and that the probable cause of his son's death was meningitis due to the septicemia triggered by his injuries. He has declared his determination to have a full investigation of the circumstances surrounding the death of his son in custody.
"Dr. Ruholamini's son was detained on July 9, only for his body to be handed back to the family. This is a cause for grief and must be shameful," Katuzian explained.
Katuzian emphasized that Majlis (Iran's parliament) must seriously investigate the cases of the detainees and their treatment and interrogations as well as the cases of those who were killed.
"Appearances indicate that Dr. Ruholamini's son was subjected to severe assault and battery," he said. "We did not treat even the detainees of the Mojahedin-e Khalq Organization (MKO) or prisoners of war in this way."
Katuzian said, "Dr. Ruholamini's son was not among the rioters, and protesters must not be treated in this way."
The member of the Majlis Truth-Finding Committee lamented that the Majlis had no information as to what body was responsible for these acts.
"The police and the Intelligence Ministry have told us that they are on the peripheries of these affairs and we do not know who, in the middle of all this, is responsible and who is answerable," he said.
"However, in any event, such conduct will create a bad political future for the country and will not lead to the resolution of the crisis, and will only make it worse."
Katuzian, who is a Tehran representative, also referred to the case of 18-year-old Mohammad Kamrani, who was also arrested on July 9 and died in custody, saying, "Such treatments must come to a stop at some point."