Iran
Iran MPs approve outlines of US compensation bill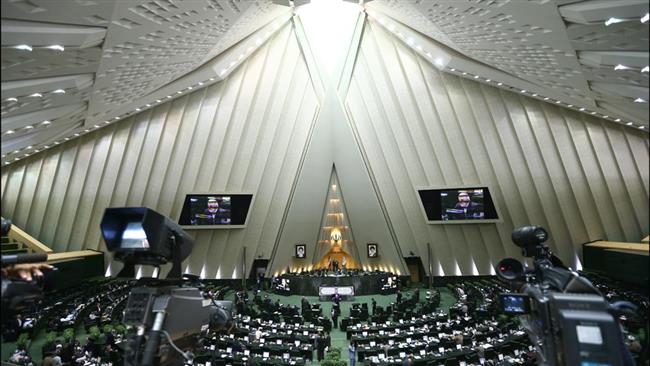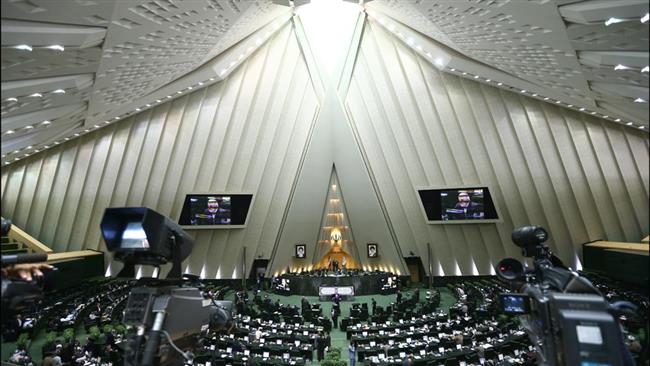 Iranian lawmakers have approved general outlines of a bill obligating the government to seek damages from the US over Washington's activities and crimes against the Islamic Republic and its nationals.
The outlines of the bill were passed on Tuesday with 174 votes in favor and seven against. Four MPs abstained.
Should the bill be signed into law, Tehran would be required to ask Washington for compensation for, among other things, its misappropriating of Iranian assets frozen in the US banks under various pretexts.
In April, the US Supreme Court ruled that about $2 billion in Iran's frozen assets be turned over to the American families of the people killed in a 1983 bombing in Beirut and other attacks blamed on Iran.
Iran has denied any role in the attack, and the money confiscated under the US court ruling belongs to the Central Bank of Iran (CBI). The assets have been blocked under US sanctions.
Outspoken legislator Hamid Rasa'ei proposed an amendment to the bill as it was being debated by the lawmakers, saying Iran should "seize US assets" passing through the Strait of Hormuz in response.
"If the US should seek to misappropriate the Iranian nation's assets, the strait must be turned into an insecure place for them and US vessels banned from passing through it," he said, noting that such a countermeasure would be both "logical and legal."
Justice Minister Mostafa Pour-Mohammadi said Iran's Supreme National Security Council had given the green light to take the case of the frozen assets to The Hague-based International Court of Justice.
Last month, President Hassan Rouhani said, "The government will never allow for the money that belongs to the Iranian nation be easily gobbled up by the Americans."
Tehran has denounced the seizure of the frozen assets as "highway robbery," vowing that the Islamic Republic will retrieve the sum anyway.
Earlier this month, 120 member states of the Non-Aligned Movement denounced the US ruling, calling it a violation of Washington's international and treaty obligations concerning "the sovereign immunity of states."