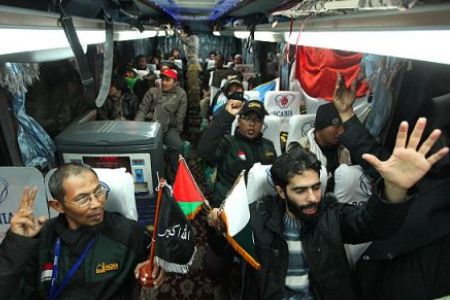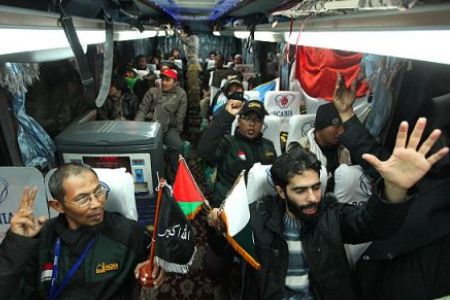 A delegation of Iranian lawmakers has arrived in the Syrian capital, Damascus, to accompany the first Asian aid convoy for the Gaza Strip.
The seven Iranian lawmakers will travel with the Asian People's Solidarity with Palestine convoy to the coastal sliver via the Rafah crossing in Egypt.
The move is aimed at displaying solidarity with the Palestinian people in their resistance against Israel.
Fifteen countries are participating in the convoy which started from India, making its way through Pakistan, Iran, Turkey and Syria. They plan to enter the enclave on December 28 after traveling through Lebanon, Jordan and Egypt.
The convoy is carrying humanitarian aid for Gazans. The coastal strip has been under a crippling Israeli siege since June 2007.
Some 40 percent of the 1.5 million impoverished people of Gaza are jobless as Israel imposed the siege on the sliver since June 2007.
The embargo persists while Gaza is far from recovering from the December 2008-January 2009 Israeli war that claimed the lives of over 1,400 Palestinians, inflicting a damage of above $1.6 billion on the enclave's economy.
The United Nations recently expressed concern that more than 80 percent of people of Gaza depend on relief supplies for survival.