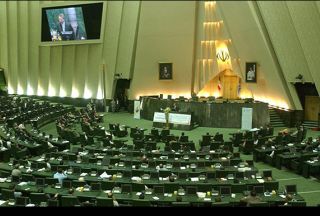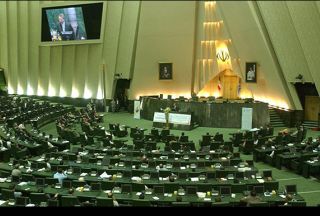 Iran's Parliament requires the Atomic Energy Organization of Iran (AEOI) to only act in the framework of Non-Proliferation Treaty (NPT) and to supply 20 percent enriched uranium to meet the country's needs.
The requirement is part of an approved bill which prohibits the Iranian government from responding to requests beyond the NPT safeguard agreements when dealing with the International Atomic Energy Agency (IAEA), IRNA reported on Tuesday.
In an open session of the Iranian Parliament (Majlis) on Sunday, the parliamentarians continued the completion of the bill on countering anti-Iran measures and finally approved the articles three, four and five of the bill.
The bill also requires the AEOI to supply 20 percent enriched uranium to meet the needs of the country's research reactors for medical and industrial applications.
The bill also urges retaliation against countries that inspect Iranian ships and withhold fuel from the country's planes.
On June 9, the UN Security Council adopted a resolution imposing a fourth round of sanctions on Iran over its nuclear program.
The sanctions were approved as punitive measures against Iran's enrichment activity, which is claimed by the West to be in line with military intentions.
The Islamic Republic has seriously rejected the accusations arguing that its nuclear program is totally peaceful and under the full supervision of the IAEA.