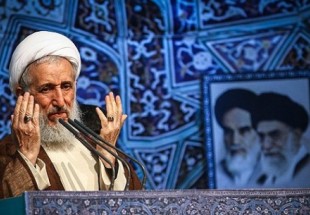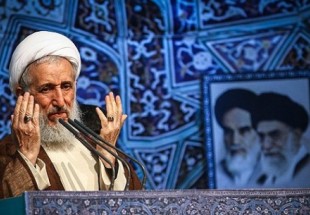 A senior Iranian cleric urged President Hassan Rouhani's administration not to allow the domestic market to turn to a hub for American and European goods, especially after the recent termination of anti-Iran sanctions following the implementation of nuclear deal.
Addressing a large group of worshippers here in Tehran on Friday, the city's Provisional Friday Prayers Leader, Ayatollah Kazem Seddiqi, appreciated the Iranian nuclear negotiating team for finalizing the nuclear deal (known as JCPOA) with world powers back in July 2015 as well as its implementation on January 16.
Ayatollah Seddiqi, however, warned against the (excessive) imports of European and American goods to the Iranian market, saying that it would make people consumerists and lead to a liberalist economy.
In such an economy, the weaker social strata are ignored and smashed, the senior cleric warned.
"The basic issue in the post-JCPOA era is the reliance on local forces and the organization of the Resistance Economy, because our economy would only grow and prosper through the implementation of Resistance Economy and focus on domestic capacities," he added.
The remarks came after Iran and France signed a series of trade deals thought to be worth billions of dollars during a historic visit by President Rouhani to the European country.
The deals include cooperation in a range of sectors such as aviation, car manufacturing and oil, among others.
However, Iranian First Vice-President Eshaq Jahangiri said after the finalization of JCPOA that the country will not give up its market to foreign companies after an agreement with six world powers over Tehran's peaceful nuclear energy program is implemented.
"We will not allow the currency to go abroad and turn into consumer goods," Jahangiri said at the time.
Experts say the comprehensive nuclear deal and the termination of anti-Iran sanctions would result in a hike in Iran's trade with the world and boost foreign investment in the country.