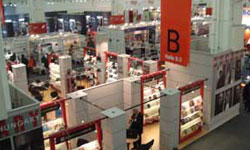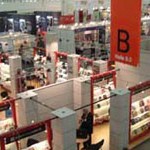 Iranian Nano Student Club is due to hold a nanotechnology public teaching section dubbed as "New World: Nano World" in IRAN Nano 2009 Exhibition with a specific design to show the students the concepts and applications of the new science.
Nano Student Club, one of the organizations working under the supervision of Iran Nanotechnology Initiative Council (INIC), tries to lead the students through a path from learning the basic concepts to inventing knowledge based ideas.
The organizers' aim is that the educational and research activities of Nano Student Club will provide a base for university researches and also team working experience in the club will be provided.
Representing the essence of interdisciplinary relationship between nanotechnology and other science fields is a concept which will be taught to the students practically.
After receiving widespread acclaims from thousands of visitors to nano public teaching section during the first nanotechnology exhibition in 2008, nano club welcomes the visitors and students in particular during this year exhibition on 4-8 November.
New products will be presented in different groups like vehicles, agriculture, home appliances, textiles etc. The visitors will watch these products as well as sensing the applications of nanotechnology in their everyday life.
Another part of the mentioned educational section is allocated to the presentation of scientific materials related to nanotechnology.
Nanotechnology in nature, nanomaterials, the property changes at nanoscale are examples of the mentioned concepts.
The training section will begin its work in an area of 250 square meters.