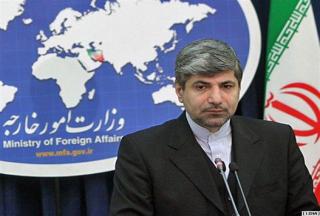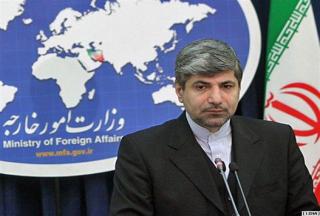 The Iranian Foreign Ministry has described the recent evidence by Hezbollah resistance movement on Israel's involvement in assassination of former Lebanese prime minister Rafik al-Hariri as worthy.
Foreign Ministry Spokesman Ramin Mehmanparast told his weekly media briefing with domestic and foreign reporters that documents presented by Hezbollah Secretary General Hassan Nasrallah deserve attention.
However, the Iranian spokesman added decision on studying the allegations of an Israeli involvement is an internal Lebanese issue.
Head of the Lebanese resistance movement revealed evidence Monday which he said proves the Israeli regime carried out the assassination of Hariri in a massive 2005 blast in Beirut.
Nasrallah unveiled footage showing Israeli surveillance planes on the site of the murder of Hariri prior to his assassination.
The issue caused tension between neighbors Syria and Lebanon, as Damascus was initially implicated in the terror attack.
Mehmanparast said the Israeli regime seeks to sow discord among Muslim nations and"survival of the Israeli regime depends on creating strife and crises in the region."
The ranking Iranian official also added the Zionist regime andsome extra-regional parties are working to destabilize the security and stability in the Middle East.
He blasted foreign military presence in the region as a source of agitation and stressed Iran's readiness for cooperation to strengthen stability in the region.
Iran is seeking to break a logjam with the West over its nuclear program. Iran tries to convince the West its nuclear drive is legitimate with power generation in sight.
The spokesman reiterated Iran's stance on the issue, saying the country would not back down from its uranium enrichment rights, as stipulated in the nuclear Non-Proliferation Treaty (NPT).