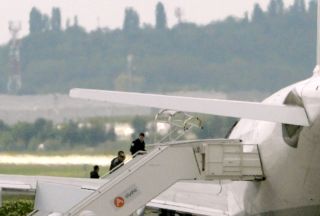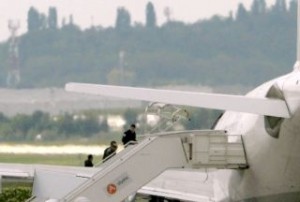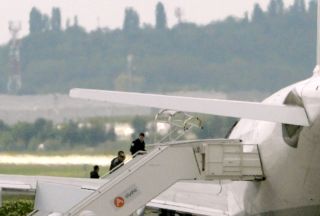 Iranian national Ali Vakili-Rad, who spent 16 years in prison in France, has left Paris and is expected to arrive in Tehran later on Tuesday.
According to IRIB, Vakili-Rad will arrive in the Iranian capital at 10:30 p.m. local time (1800 GMT).
A Paris court ordered the release of Vakili-Rad, who was arrested in 1994 and sentenced to life imprisonment on charges of killing Shapour Bakhtiar — the last Pahlavi era prime minister.
The court released Vakili-Rad on parole after the French interior minister signed his deportation order.
According to AFP, the Iranian national left the prison in Poissy, west of Paris, under heavy police escort.
Some foreign media have linked his release to Iran's decision to free French national Clotilde Reiss, who was detained in the Iranian city of Isfahan last year during the country's post-election unrest.
Iranian and French officials have both vehemently denied that Vakili-Rad's release was part of a secret deal between Tehran and Paris.
"This must not be seen as an exchange," Vakili-Rad's lawyer, Sorin Margulis, told reporters. "The Reiss affair did nothing but complicate and delay my client's release."