Iran
Technology
Iran Navy Commander Rear-Admiral Habibollah Sayyari: Damavand destroyer to be unveiled on Nov 28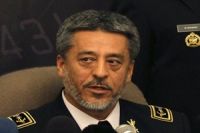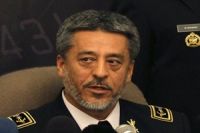 Navy Commander Rear-Admiral Habibollah Sayyari said on Thursday that Damavand destroyer will be unveiled on November 28.
Talking to reporters, he said that holding the maneuver codenamed ˈFatehˈ is also on the agenda, IRNA reported.
Asked whether the number of maneuvers has been declined since the incumbent government took office, he said that war games are held but the media are not allowed to cover them.
Commenting on the mechanism to maintain security of Strait of Hormuz, he said that Army of the Islamic Republic of Iran and the Islamic Revolution Guards Corps (IRGC) jointly shoulder the responsibility of safeguarding security of Strait of Hormuz.