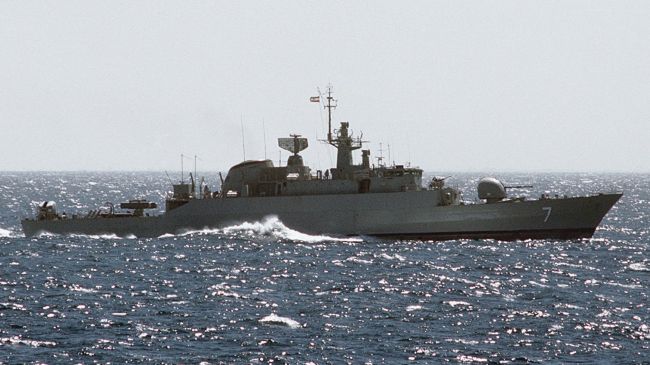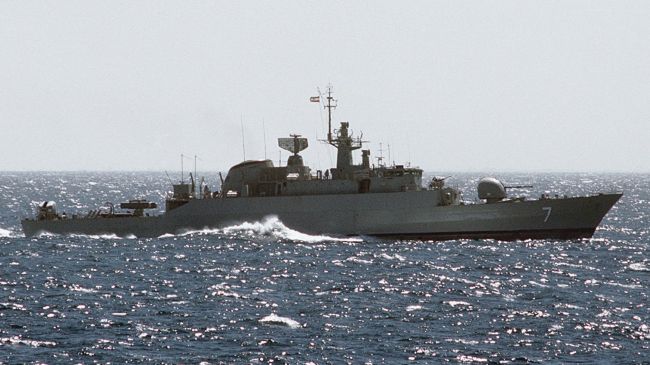 The commander of the Iranian Navy says the country's naval fleet has thus far escorted 1,400 oil tankers and vessels, and protected them from pirates in international waters.
Rear Admiral Habibollah Sayyari said Sunday that Iran's naval fleet started its international mission to protect Iranian commercial ships, oil tankers and other in-distress vessels in 2008.
"During this period, about 1,400 commercial ships and oil tankers belonging to the Islamic Republic of Iran Shipping Lines and the National Iranian Tanker Company have been escorted and protected [against piracy] by the Iranian naval fleet," he added.
Sayyari stated that in addition to Iranian ships, the Navy fleet has also helped commercial ships and oil tankers belonging to Liberia, Saudi Arabia and the United Arab Emirates.
"Iran's 12th and 18th fleet crossed the important and strategic Suez Canal for the first time in more than 33 years and entered the Mediterranean and after completing their educational missions and gaining valuable experience, returned to their original locations in the Red Sea and north of the Indian Ocean," he added.
The commander said since the beginning of their international missions, Iranian naval forces have engaged with pirates on more than 100 occasions.
"This means that more than 100 commercial ships and oil tankers have been attacked in this period (since 2008) by pirates who used between 4 and 35 pirate boats to attack these vessels," Sayyari said.
In line with international efforts against piracy, Iran's Navy has been conducting anti-piracy patrols in the Gulf of Aden to safeguard maritime trade and in particular ships and oil tankers owned or leased by Iran.
The waters off the Indian Ocean coast of Somalia are considered the world's most dangerous for repeated piracy attempts.
The Gulf of Aden, which links the Indian Ocean to the Suez Canal and the Mediterranean Sea, is the quickest route for more than 20,000 vessels traveling annually between Asia, Europe and the Americas.
The Iranian Navy has so far dispatched a number of military warships to the Gulf of Aden to guard Iranian and foreign vessels sailing in international waters.
Last May, International Maritime Organization (IMO) Secretary General Efthimios E. Mitropoulos described the anti-piracy efforts by Iran's Navy as "effective."