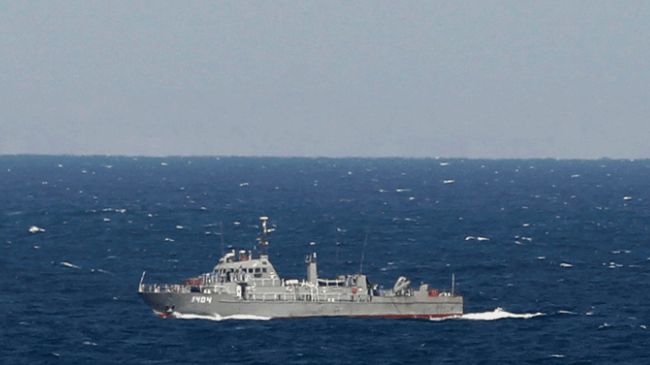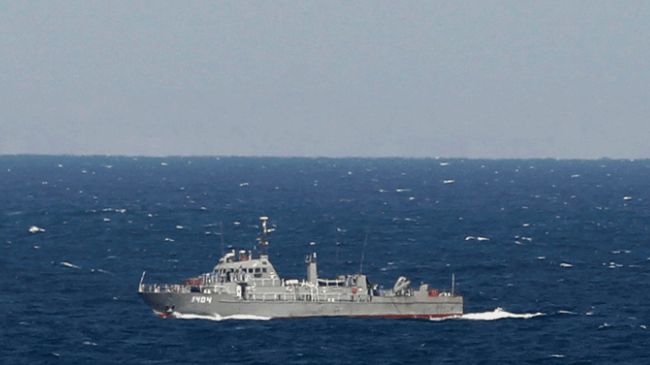 Iran Navy Commander Rear Admiral Habibollah Sayyari says an Iranian Navy fleet is currently patrolling the Red Sea en route to Port Sudan.
"This mission aims to protect peace and tranquility in free waters and convey the [Iranian nation's] message of peace and friendship to different countries of the world," Sayyari said on Monday.
He went on to note that port calls by Iranian vessels in different regions will help expand relations among countries.
The senior commander emphasized the importance of Iranian Navy's presence in free waters, especially in the northern part of the Indian Ocean, saying that one-third of the world's important trade activities, including in oil and gas, is carried out via the northern part of the Indian Ocean.
The 22nd fleet of warships returned to Iran earlier this month after completing its 75-day mission in free and international waters.
The fleet, comprising Kharg helicopter carrier and a warship, was dispatched to the coasts of Djibouti and Bab el-Mandeb Strait in late September to maintain the security of shipping lines against maritime terrorism.
In recent years, Iran Navy has been increasing its presence in international waters to protect naval routes and provide security for Iranian merchant vessels and tankers.
In line with international efforts against piracy, the Iranian Navy has been conducting patrols in the pirate-infested Gulf of Aden since November 2008 in order to safeguard merchant vessels and oil tankers owned or leased by Iran or other countries.