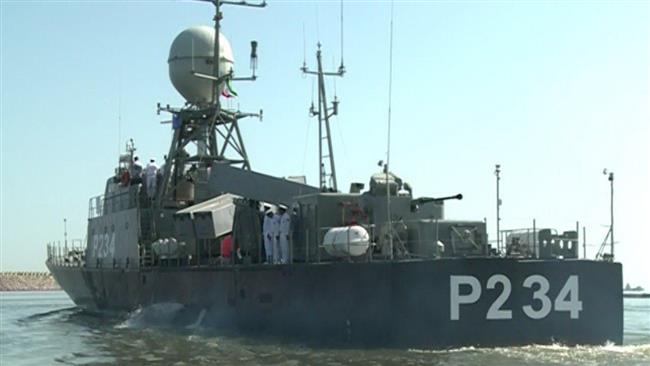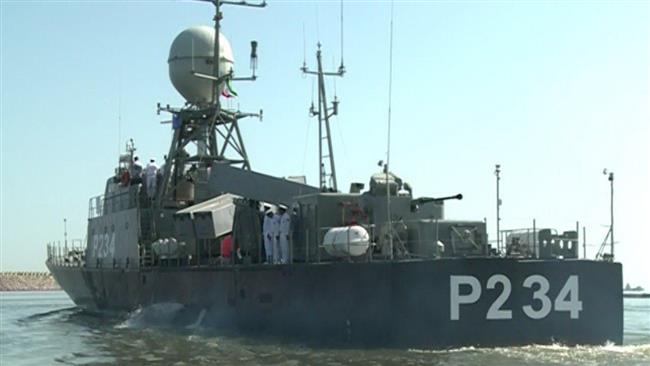 A new domestically built missile-launching warship has formally joined Iran's naval fleet in the Caspian Sea, with the Iranian defense chief describing the vessel as the "symbol of peace at sea."
The Separ (Shield) warship was unveiled and delivered to the naval forces during a ceremony held on Tuesday in the northern Iranian port city of Bandar-e Anzali, with Defense Minister Brigadier General Amir Hatami and Navy Commander Rear Admiral Hossein Khanzadi in attendance.
The vessel is 47 meters long and 3.9 meters high, and has a cruising speed of 35 knots (over 64 kilometers per hour).
The warship is equipped with different kinds of advanced weapons, including surface-to-surface missile systems, 76- and 40-millimeter artillery and a fire control radar capable of detecting warships and cruise missiles.
Speaking at the event, Hatami said the "all-Iranian" warship has successfully passed all testing stages, adding that the achievement is Iran's "symbol of peace at sea."
He further conveyed the Islamic Republic's "message of peace and friendship" to all regional states, expressing hope that the country's defense progress could help strengthen peace in the region.
Hatami also expressed Iran's readiness to expand its defense cooperation with its neighbors, expressing hope that such joint efforts will protect the security of the region and its nations.
Last week, Leader of the Islamic Revolution Ayatollah Seyyed Ali Khamenei met with Navy commanders and personnel on the occasion of National Navy Day.
The Leader highlighted the achievements made by Iran's naval forces to safeguard national interests as well as their effective role in ensuring the security of trans-regional and international waters, underlining the need for the Navy to speed up its progress in various fields.