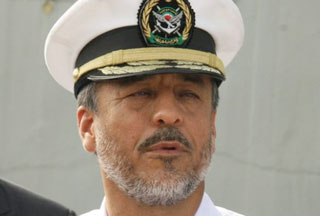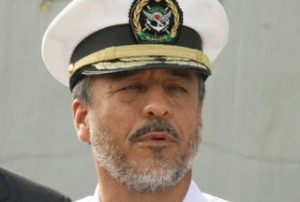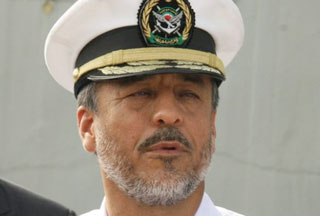 The Islamic Republic of Iran's Navy commander says that the country's naval forces are tasked with blocking water routes used by 'the enemy', in the event of a necessity.
Navy commander Rear Admiral Habibollah Sayyari made the comments during a Saturday ceremony held to welcome back Iran's second navy brigade from a patrol mission in the pirate-infested waters off Somalia and the Gulf of Aden.
The commander praised the 64-day mission in which Iranian warships safeguarded the passage of 2,279 commercial ships and oil tankers while escorting 21 of the vessels.
The Iranian Naval Forces "are constantly making efforts to have an active role in international waters, in addition to defending the interests of the Islamic Republic," Sayyari was quoted by Fars News as saying on Saturday.
"Therefore, it has a duty to block routes used by the enemy, should the necessity arise. It is also tasked with clearing waterways" used by Iranian vessels, he added.
Sayyari described the anti-piracy missions, which have placed Iran among an elite group of countries, as an 'honorable' achievement.
The Iranian navy deployed its second naval brigade to the Gulf of Aden on August 6, to fight piracy off Somalia.
The country's first anti-piracy mission ended on July 7, after keeping a watchful eye on 366 merchant ships — 36 of which were owned or leased by Iran.
Piracy off the coast of Somalia has led to attacks on more than 200 ships over the past 17 months. International concerns over the issue have prompted a fleet of warships to attempt to protect merchant ships in one of the world's most important shipping lanes.
Naval ships from the European Union, NATO and other US-led coalitions have been stationed in the region to prevent hijackings and to capture the ominous pirates.
However, despite international efforts and calls for countering piracy in the notorious Somali waters, the bandits continue to seize ships, holding them until hefty ransoms are paid.