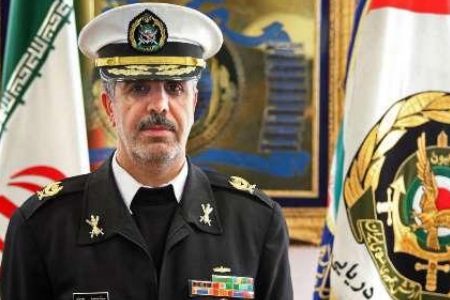 An Iranian Navy commander says the country's naval force is seriously undertaking its tasks in open seas to provide security for Iranian and foreign cargo ships.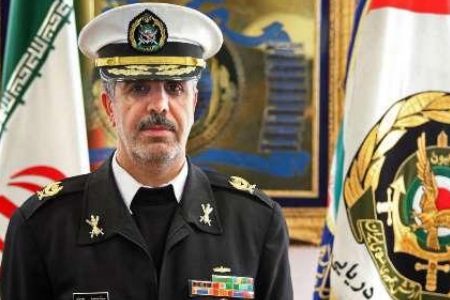 Iranian Navy Deputy Commander Rear Admiral Seyyed Mahmoud Mousavi said on Wednesday that the Islamic Republic of Iran's Navy is making use of all its equipment and facilities to safeguard and defend the country's commercial ships as well as foreign ones in international waters .
Rear Admiral Mousavi also noted that Iran's Navy has thus far escorted about one thousand cargo ships and oil tankers and has successfully foiled numerous pirate attacks in the Gulf of Aden — a waterway located off the southeast coast of Somalia in the Horn of Africa.
He added that Iran's Navy would soon dock its floating service station in Bab-el-Mandeb Strait to better guard ships running between the Red Sea and the Gulf of Aden.
Iranian naval forces are conducting active patrols in open seas, the Gulf of Aden, the Red Sea region and north of the Indian Ocean.
According to Commander of Iran's Navy Rear Admiral Habibollah Sayyari, the sphere of operation of the Iranian naval forces has increased to 2,000 kilometers from the previous 400 square kilometers, and logistical coverage for naval groups has also been extended to more than 6,000 or 7,000 kilometers.
The Gulf of Aden, which links the Indian Ocean with the Red Sea, the Suez Canal, and the Mediterranean Sea, is the quickest route for more than 20,000 vessels traveling annually between Asia, Europe, and the Americas.
However, rampant piracy off the Indian Ocean coast of Somalia has made the waters among the most dangerous in terms of pirate activities.
Attacks by heavily armed Somali pirates on speedboats have compelled some of the world's largest shipping firms to switch routes from the Suez Canal and reroute cargo vessels around southern Africa, leading to a rise in shipping costs.
The Iranian flotilla of warships deployed in the Gulf of Aden is part of anti-piracy surveillance in the area.