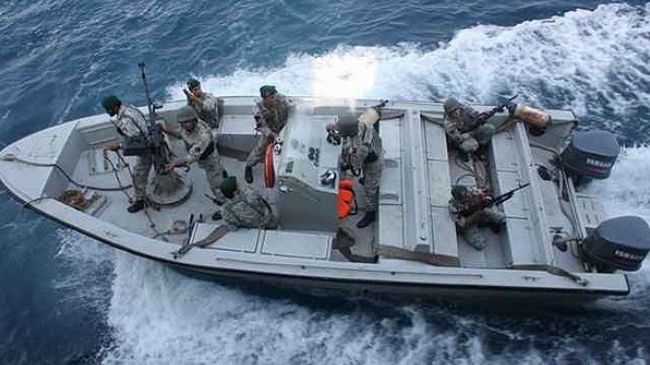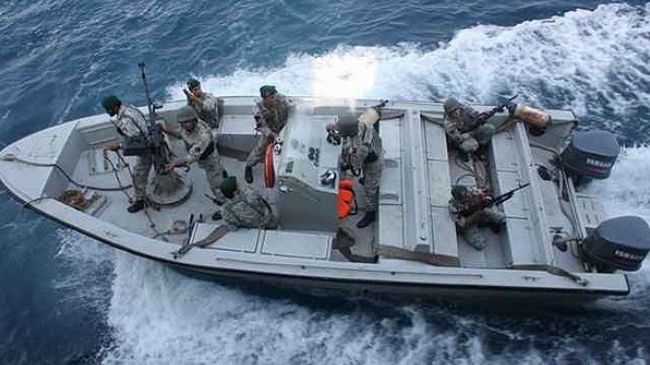 A senior Iranian commander says the country's naval forces have rescued an Iranian merchant vessel which had come under attack by pirates in the Arabian Sea.
Admiral Shahram Irani, Iranian Navy's second-in-command to the deputy commander for operations, said that the Iranian freighter came under attack in the Gulf of Aden on Thursday morning after several armed people on board eight boats approached the ship.
The commander stated that Iran's 28th naval flotilla – comprising Alborz destroyer, Bandar Abbas auxiliary ship, super-heavy Younes submarine as well as a Bell 212 Twin Huey helicopter – rushed to assist the cargo ship upon its distress call.
The pirates fled when the Iranian Navy warships arrived on the scene.
On Wednesday morning, Iranian naval forces saved an Iranian-owned oil tanker from pirates in the Indian Ocean.
Deputy Commander of the Iranian Navy for Operations Rear Admiral Siavash Jarreh said Iran's 28th fleet of warships rushed to assist the tanker upon its distress call, which had reported an attack by 12 boats with armed pirates on board.
In recent years, Iran's Navy has been increasing its presence in international waters to protect naval routes and provide security for merchant vessels and tankers.
In line with international efforts to combat piracy, the Iranian Navy has also been conducting anti-piracy patrols in the Gulf of Aden since November 2008 to safeguard the vessels involved in maritime trade, especially the ships and oil tankers owned or leased by Iran.