Iran
Latin America
Middle East
Iran, Nicaragua ready to cooperate in health field
Iranian and Nicaraguan officials have voiced readiness to cooperate in the health sector.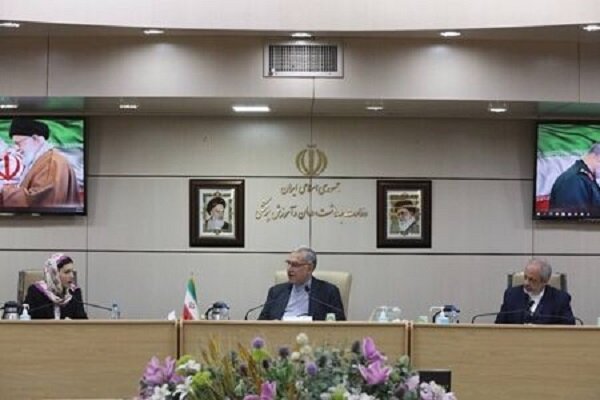 Iranian Minister of Health and Medical Education, Bahram Einollahi held a meeting with his Nicaraguan counterpart Martha Reyes Alvarez in Tehran on Saturday.
Nicaragua is considered among the first states that authorized the usage of Iran-made vaccines during the COVID-19 pandemic, the Iranian minister said.
Academic, medical education and exchange of professors and students are regarded as the most significant areas of cooperation between Iran and Nicaragua, Einollahi underscored.
He stressed the need for setting up a joint working group to further strengthen bilateral relations.
Apart from enjoying commonalities and fraternal ties, both countries are under sanctions of arrogant powers, he stated.
This could motivate the two countries to bolster the cooperation in health exchanges and medical, pharmaceutical, and medical equipment as well as scientific training, he further noted.
The Nicaraguan health minister, for her part, voiced hope that the documents of cooperation between the Islamic Republic and the Republic of Nicaragua will be ready and inked by the officials of the two countries.