Afghanistan
Asia-Pacific
Iran
Middle East
Iran: No Military Solution Envisaged for Crisis in Afghanistan
Assistant to Iranian Foreign Minister and Foreign Ministry's Director-General for West Asia Seyed Rasoul Mousavi reiterated the country's position that the crisis and problems in Afghanistan cannot be resolved by military means.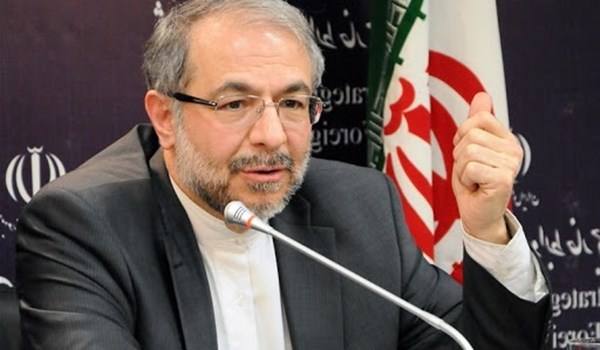 "Yes, there is no military solution to the crisis in Afghanistan, but we should acknowledge that the political solution is not after the same goals pursued militarily," Mousavi wrote on his twitter page on Monday.
"The political solution means forgiveness and consensus on the national interests," he added.
Iran on Saturday welcomed talks among the Afghanistan government, political groups and the Taliban, stressing the need for foreign states to stay away from negotiations to help an intra-Afghan agreement.
"The Islamic Republic of Iran welcomes start of intra-Afghan talks among the Afghan government, the political groups and Taliban and hopes that the talks will lead to desirable results to the benefit of the establishment of endurable peace and stability in Afghanistan and security in the region, without foreign meddling and within the framework of comprehensive understanding among Afghans," the Iranian foreign ministry said in a statement.
The statement reiterated Iran's position that the problems in Afghanistan cannot be resolved militarily, adding, "Continued presence of foreign forces is one of the main reasons for continued war in Afghanistan."
"The Islamic Republic of Iran hopes that the government, political groups and the Taliban can reach a lasting agreement by preserving the valuable achievements of the Afghan people, including the constitution, democratic structures, inclusive political participation, the rights and dignity of women, and the rights of ethnic and religious minorities to ensure peace, tranquility, well-being and prosperity of the Afghan people and in turn enable Afghan refugees to return to their country and play their part in the reconstruction, growth and development of Afghanistan," it added.
The statement said that Iran reemphasizes its readiness to assist the advancement of the peace process in Afghanistan, and strongly condemns the US administration for using the intra-Afghan talks as a winning card in the upcoming presidential elections.
In relevant remarks last month, Mousavi reiterated his country's support for the peace process in Afghanistan, saying that problems in the war-hit country should be settled through talks.
"We support the peace process by Afghans with the participation of all Afghan groups, including the Taliban, and without any foreign influence and interference," Mousavi said, addressing a meeting of the Heart of Asia – Istanbul Process via a video conference.
He underlined that the problems in Afghanistan have no military solution, adding, "We consider the responsible withdrawal of foreign forces from Afghanistan as a necessary step towards peace."
Mousavi said that Iran invites the Taliban to join the Afghan-Afghan talks, view peace talks as the only way to reach an acceptable political solution and avoid violence during the negotiations.
"We are ready to help strengthening the peace negotiations by the help of our capacity and capability upon the demand of participants," he said.