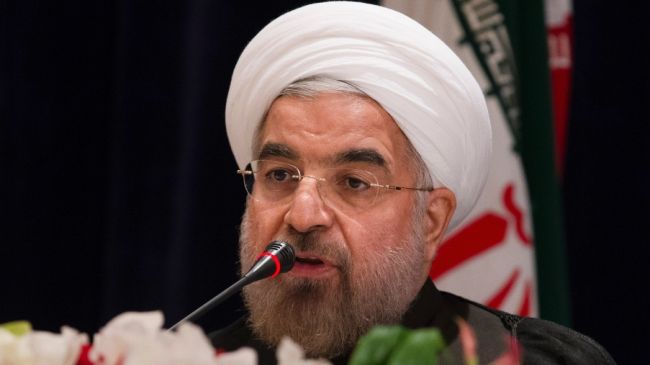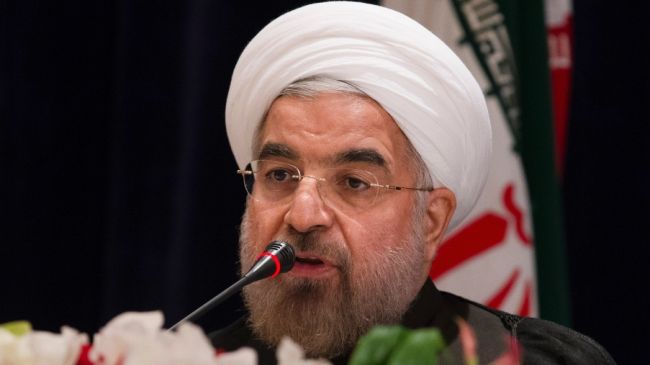 Iranian President Hassan Rouhani says the Islamic Republic is not very hopeful about the success of the Geneva II conference on the ongoing crisis in Syria.
Speaking to reporters at Mehrabad Airport before leaving Tehran for Switzerland to attend a meeting of the World Economic Forum (WEF), Rouhani said that Iran seeks the establishment of peace and stability, the end of war and the fight against terrorism in Syria.
"If this… is achieved in such a meeting or even if it contributes to this goal, it can be an effective conference; but given the signs, we don't have much hope that this conference will be able to succeed in the fight against terrorism," he said.
President Rouhani said that the success of the meeting in the restoration of stability was vague as certain countries that back terrorism are taking part in the conference.
The Iranian president, however, said that Iran would be pleased if the conference manages to contribute to the settlement of the crisis in Syria and the restoration of peace in the region.
The conference is set to open in the Swiss city of Montreux on January 22, before moving to the UN Office in Geneva on January 24.
UN Secretary General Ban Ki-moon said on Sunday that Iran had been invited to the Geneva II conference but he withdrew the invitation. The US, Saudi Arabia and the foreign-backed Syrian opposition had been strongly against Iran's participation in the event.
Syria has been gripped by deadly crisis since 2011 with the Western powers and their regional allies- especially Qatar, Saudi Arabia, and Turkey-supporting the militants operating inside the country.